All about the online Master of Financial Technology at UNSW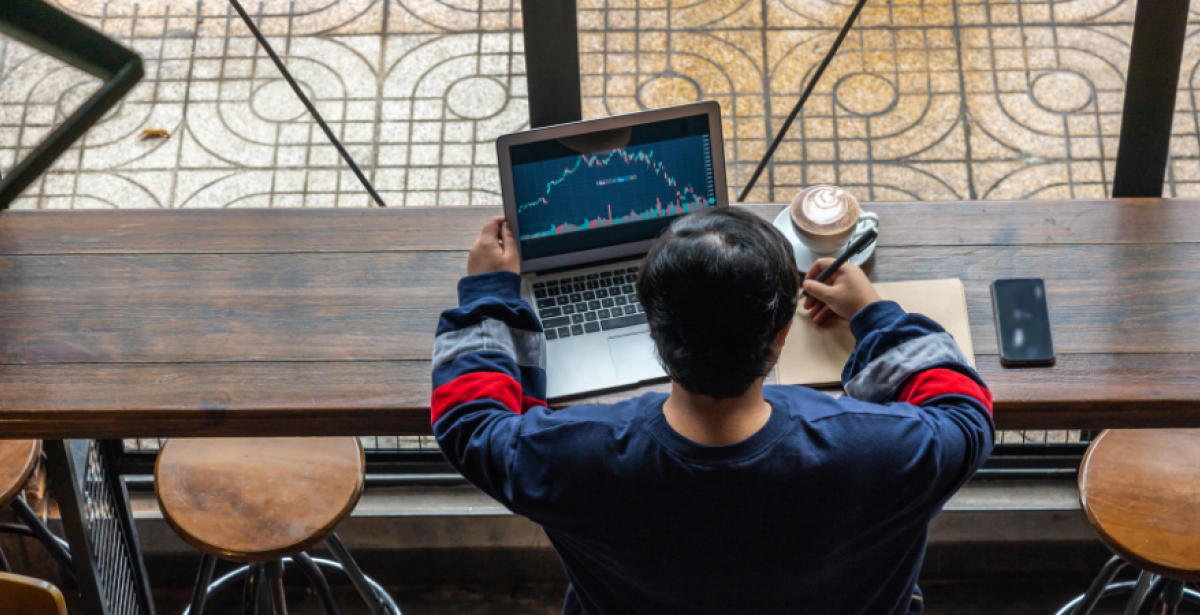 In an increasingly technology-driven world, the Financial Technology (FinTech) industry has grown rapidly. Between 2018 and 2020 alone, the number of FinTech startups worldwide grew by 72%. That's an impressive figure by anyone's standards.
FinTech uses technology to improve and automate the delivery of financial services. It aims to streamline operations from a business or company perspective, while also making life easier for consumers.
A simple example of this is mobile banking apps. These allow customers to transfer money between their accounts or make a payment to someone else without needing to go into a bank or interact with anyone else.
Demand for FinTech professionals is rising 
The rapid industry growth has led to extremely high national and international demand for qualified FinTech professionals. As a result, demand has also increased for high-quality, progressive FinTech courses in Australia, such as the University of New South Wales (UNSW) Master of Financial Technology online program.
In fact, according to the EY FinTech Australia Census 2021, 66% of FinTech companies are finding it challenging to attract qualified or suitable talent in Australia.
This makes pursuing a career in FinTech a strategic long-term decision for any finance professional who wants to upskill and future-proof their career. 
To learn more about the value of working in FinTech, read The rise of a FinTech career.
What you'll need to get started
A successful FinTech career takes more than just knowing the industry and being able to see innovative opportunities. It also requires an understanding of the relationship between finance and technology, and the skills to stay on top of an ever-changing landscape.
A FinTech qualification from UNSW provides these skills and knowledge – and with them, a significant advantage. We ranked #1 in Australia for engineering and technology and #2 in Australia for accounting and finance in the QS World University Rankings by Subject, 2021. That means you'll be learning from a highly awarded, globally-ranked university. 
And on a more practical level, our extensive industry connections and diverse alumni of over 300,000 attest to our world-class education.
Our courses are designed and delivered by industry professionals to create the next generation of industry professionals. That means you can feel confident about learning the skills you need to become a highly sought-after FinTech specialist.
What exactly will I learn?
The online Master of Financial Technology at UNSW will equip you with the applied technical skills to remain competitive in the dynamic FinTech landscape.
You'll gain a comprehensive understanding of the interdependency between Finance and Technology across a range of courses. More than that, you'll gain the confidence to lead and innovate within teams, startups and businesses.
Our graduates learn what it means to be an ethical professional in a disruptive and innovative industry. They gain a thorough understanding of relevant frameworks, and learn valuable insights into establishing a competitive career advantage.
Our courses also put students at the forefront of emerging applications like decentralised finance. This is an area that our Adjunct Lecturer Sachin Devalia says, "offers opportunities to completely reinvent finance as we know it."
Additionally, staying abreast of programming languages like Python will provide the skills that are in such high demand in FinTech companies. 
Of course, our online Master of Financial Technology program also gets you familiar with all the latest technology through hands-on experiences and applied learning. In short, it provides everything you'll need to graduate as a well-rounded, highly coveted professional.
Benefits of the online FinTech course
Our online Master of Financial Technology program is both designed and delivered by industry experts. Because we work and teach directly alongside industry professionals, you'll soon start to develop the important relationships that can lead to networking possibilities.
You'll also gain insights into how some of the world's best FinTech companies operate through real-world applications developed in collaboration with financial services companies. 
These types of learning opportunities allow you to apply your newfound knowledge and skills using the various tools developed during the course.  
Flexibility to study your way
We've structured our Master of Financial Technology course in three flexible steps.  
This means that you don't have to study right through until you've gained a full master's degree. You can use the Graduate Certificate as both your entry and exit point, or use the Diploma as your exit point instead. 
If you complete a Graduate Certificate in Financial Technology, you could graduate in as little as eight months. Or, if you go on to complete the Graduate Diploma, you'll graduate in as little as 16 months.
Either way, you'll still gain in-demand skills that allow you to further your career and take advantage of employment opportunities sooner. 
You can also use these qualifications to start you on the pathway to study right through to the master's degree, which will take as little as two years of the accelerated model. Completion time dependent on individual study path, RPL, leave and course availability. Please speak to a Student Advisor for more information.
This gives you complete flexibility to study however works best for you.
Accelerated online delivery and immediate impact
The Master of Financial Technology program has been designed with the busy working professional in mind.
Our 100% online program is perfectly suited to busy working professionals, with accelerated learning and intakes every two months. 
This allows you to study one course at a time in manageable seven-week blocks, and implement what you learn as you learn it. Your new skills will also allow you to seek out new opportunities or add immediate value to your existing organisation as you study. 
Our academics are some of the best in the world and even though you're studying online, you can expect your learning experience to be of the same high standard as that of our on-campus students.
Throughout your study journey, you will be able to turn to your Student Success Advisor, who is committed to assisting you from enrolment through to graduation. They are on hand for all non- academic queries by phone or email.
And of course, we ensure that your online learning experience has the same high standards as you'd get on-campus. 
Ever-evolving knowledge areas
In one of the world's fastest-growing, fastest-changing industries, it's important to stay on the frontline of new developments. 
Our overarching knowledge areas will help you increase your knowledge of the latest technology and the current financial industry. You'll build the skills you need to take advantage of technological opportunities, and perhaps even create the next industry-changing advancement. And you'll do it all with the hands-on experiences necessary to understand the full context of the FinTech landscape.
This level of detail in both the finance and technology fields will provide what you need to succeed as an innovative and ethical FinTech professional.
Why choose UNSW?
It's important to choose the right university to truly maximise your career potential.
World-leading coursework
UNSW is a globally ranked and recognised leader in education, with a focus on industry-applicable programs. When you study online with UNSW, you can expect to learn from world-class academics and collaborate with ambitious, like-minded individuals.
The flexibility to study anywhere, anytime
Experience the flexibility to shape your studies to fit your life and career goals. We've designed our programs with busy working professionals in mind, so you can study while continuing to work full-time.
Designed by industry for industry
We've developed our online programs in close consultation with industry experts, equipping you with applicable career-related skills.
Highly ranked in Australia and the world
Completing your Master of Financial Technology at UNSW means you'll graduate from one of the top universities in Australia for Accounting and Finance (QS World University Rankings by Subject, 2021). We're globally recognised in this area too, which means your qualifications will apply internationally. 
Beyond a highly sought-after FinTech qualification, you'll also have the prestige of graduating from one of Australia's top three universities (QS University World Rankings by Graduate Employability, 2020) for employability. 
And because our UNSW Business School is accredited nationally and globally by both the AACSB International Business Accreditation and EQUIS, employers will recognise your educational calibre.
Finally, you'll graduate with not just an impressive level of skill, but also a network of connections and relationships you've built across the world. 
After that, who knows what doors could possibly open? 
Study FinTech online with UNSW
Completing a Master of Financial Technology degree is a smart decision for a driven finance and technology professional. 
Because UNSW offers one of the most comprehensive FinTech courses in Australia (and arguably, the world), completing it at UNSW is a clear choice.
If you're looking for more reasons, see our guide to why you should study FinTech. 
We can also help you on your journey by explaining how to start a career in FinTech. 
Then, when you're ready to start our Student Enrolment Advisors are here to help you with all your program and enrolment queries.
Learn more about the online Master of Financial Technology at UNSW and become a FinTech expert today.