Graduate Diploma in Financial Technology (Online)
16 months to complete
8 courses
September, October, January, March, May, and July
100% Online
5433
What you will study
UNSW's Graduate Diploma in Financial Technology program comprises eight core courses and is delivered 100% online. Completing these courses will give you a strong foundation and advanced skills in FinTech that are in high demand and immediately applicable at work.
The UNSW Online experience
We are here to support you, every step of the way, to graduate from one of the world's leading universities. Our online learning environment has been designed with the busy working professional in mind and offers you a learning environment where you can learn each course in seven-week blocks. This means you can graduate with your certificate in only eight months, and allow you to leverage the employer demand sooner. 
Our academics are some of the best in the world and even though you're studying online, you can expect your learning experience to be of the same high standard as that of our on-campus students. 
Throughout your study journey, you will be able to turn to your Student Success Advisor, who is committed to assisting you from enrolment through to graduation. They are on hand for all non-academic queries by phone or email.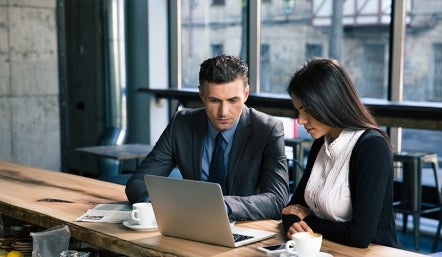 You must complete at least 8 of the 10 courses.
FinTech Ecosystem and Industry Insights
Decentralised Finance
RegTech Applications for Banking and Finance
Technical Tools for FinTech
Problem-Solving Methods for FinTech (Pre-req: Technical Tools for FinTech)
Data Management for FinTech
Robo-Advisory and Portfolio Optimisation
Tech Disruption in Payments and Transfers
Tech Disruption in Funding and Lending
InsurTech and Financial Risk Management 
General admission requirements
To be eligible for the Graduate Diploma in Financial Technology you must have:
A recognised bachelor degree (or equivalent qualification) with a credit average of 65% or higher as per the UNSW Admissions entry calculator. or;
A WAM of 65 or above in the Graduate Certificate in Financial Technology with full credit provided for courses successfully completed.
Entry via nested qualification
If you successfully complete a Graduate Diploma in Financial Technology with an average mark of 65% or higher, you can progress to the  Masters of Financial Technology by coursework degree.