Master of Analytics (Online)
2 years
12 courses
January, March, May, July, September, October
100% Online
8437
Introductory Data Analysis is a prerequisite for those interested in choosing:
Predictive Analytics
Data Visualisation & Communication
Financial Modelling
Decision Making for Analytics
Managing Customer Analytics
Foundations of Marketing Analytics
Principles of Programming is the prerequisite for Big Data Management. 
The UNSW Online experience
We are here to support you, every step of the way, to graduate from one of the world's leading universities. Our online learning environment has been designed to seamlessly fit into your already busy schedule and you'll be able to access course resources on any device, at any time. 
Our academics are some of the best in the world and even though you're studying online, you can expect your learning experience to be of the same high standard as that of our on-campus students. 
Throughout your study journey, you will be able to turn to your Student Success Advisor, who is committed to assisting you from enrolment through to graduation. They are on hand for all non-academic queries by phone or email.
Principles of Programming
Introductory Data Analysis
Analytics and Business
Managing People, Analytics and Change
Big Data Management
Data Visualisation and Communication
Predictive Analytics
Data and Ethics
GENERAL ANALYTICS SPECIALISATION
Business Analytics and Consulting
Financial Modelling
Decision Making in Analytics
Marketing Analytics Specialisation
Social Media & Digital Analytics
Foundation of Marketing Analytics
Managing Customer Analytics
General Analytics Capstone
Marketing Analytics Capstone
General admission requirements
To be eligible for the Master of Analytics you must have:
Related program
Prefer more statistics, machine learning and programming? Perhaps the Master of Data Science is for you.
If you're more interested in the financial applications of technology and programming - learn more about our Master of Financial Technology.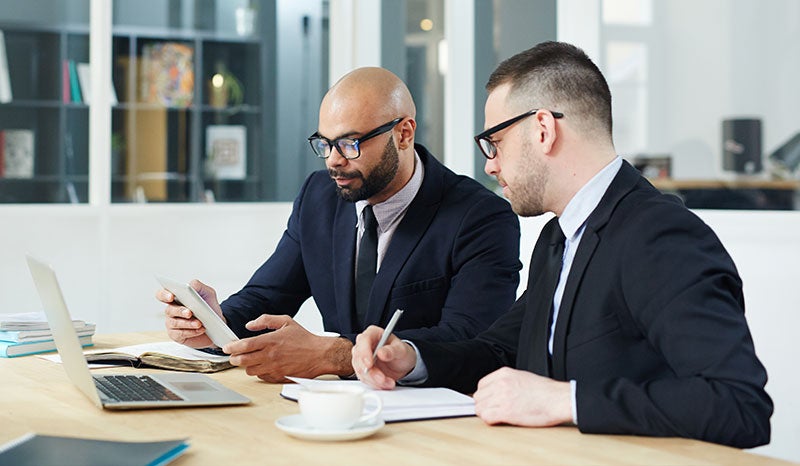 Frequently asked questions
How much does an online post-graduate program at UNSW cost?
The total indicative cost of completing your degree depends on the elective courses you choose to complete and any recognition of prior learning before the commencement of your studies. For indicative domestic and international tuition fees visit: https://studyonline.unsw.edu.au/fees.
FEE-HELP loans are available to assist eligible full-fee paying domestic students with the cost of a university program. This Government loan scheme helps to pay for all or part of their tuition. For more information visitshttps://www.studyassist.gov.au/help-loans/fee-help.
If you have any additional questions or would like to discuss an online program in further detail, please contact our Student Enrolment Advisors