What jobs can you get with an analytics degree?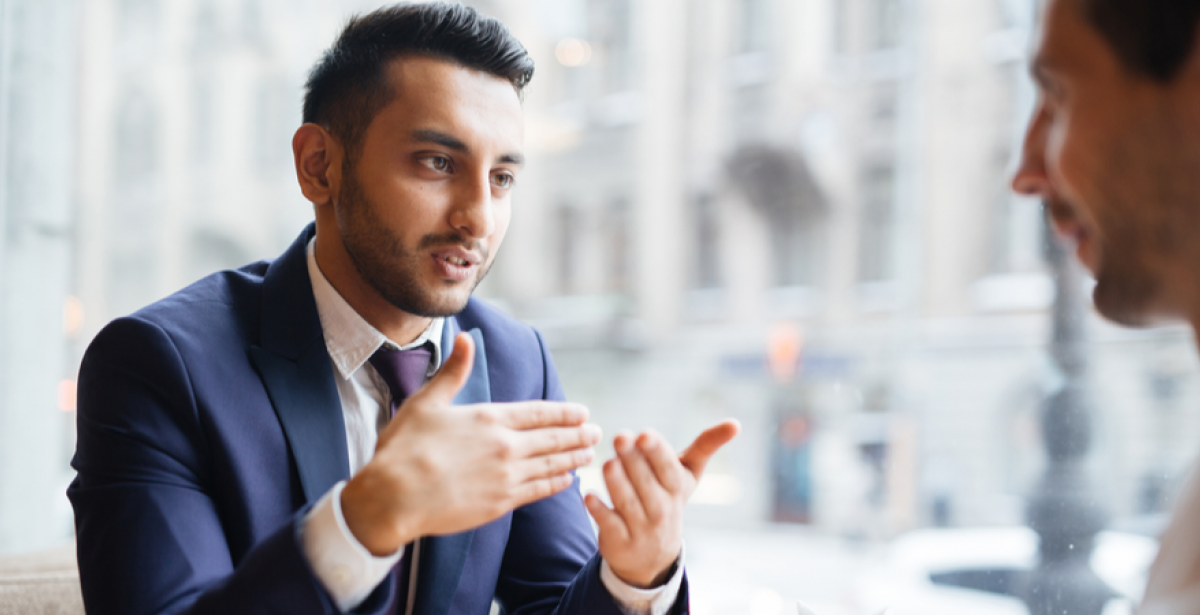 Analytics professionals are among the most highly sought after professionals in Australia and around the world. Although the value of analytics has long been recognised, the economy's digital transformation has made it a crucial tool for organisations everywhere. There is a wide range of analytics jobs for those with the right training and postgraduate education.
To pursue a career in this rewarding field, it's important to understand the career landscape, including what types of jobs are available, what kind of career trajectory you can have and what your earning potential might be.
6 jobs for analytics graduates
Today's analysts work in a wide variety of fields, each of which emphasises different aspects of the analytics process. Here are just a few of the analytics jobs graduates can pursue.
1. Management analytics and consulting
Management analysts use analytics to make business management processes more efficient. They often focus on improving processes within a specific division; however, they may also impact overall corporate strategy by providing high-level insights into how a company's various components are performing.
One of this field's more interesting subdisciplines is learning analytics. Modern management approaches emphasise continuous improvement, which requires managers and employees to participate in ongoing professional development. Learning analysts enhance this process by identifying areas that would most benefit from improvement and analysing the impact of professional learning activities on real-world corporate performance.
Key skills, salary and educational requirements
To enter the management analytics and consulting field, graduates need the following skills:
Ability to develop business analytics models to service the sales, product and marketing departments
Understanding of effective and efficient business processes, especially regarding consumer analytics, e-commerce and retail
Understanding of how business processes can lead to increased revenue
Ability to provide consultative services to business owners and provide deep insights into digital analytics
Knowledge of how to perform verification analytics and develop models
To become a management and analytics consultant, graduates typically must have a degree in business, as well as a Master of Analytics. The median salary for analytics consultants in Australia was AU$95,454, as of March 2023, according to Payscale.
2. Program/fiscal analyst
Program analysts analyse the financial performance of business operations. They are heavily focused on RoI ("return on investment"), which is evaluated by measuring the benefits that a program produces against the resources required to implement it. Things classified as "benefits" may include revenue growth, media coverage or any other metric that can be used as a key performance indicator (KPI).
The program analyst role is heavily emphasised in digital marketing, which relies on algorithms to automate the purchase of digital advertising space. The ability to make data-driven decisions on where and how to spend marketing resources has become so important that many marketing analysts eventually transition into management positions.
One of the most common program analytics jobs is visual analyst – data visualisation specialists who understand how to communicate insights to key decision makers. Visualisation specialists may also be responsible for developing self-serve analytics dashboards that provide non-analysts with the ability to make use of basic visual analytics tools.
Key skills, salary and educational requirements
To become a program/fiscal analyst, graduates need the following skills:
Ability to grow the financial performance of a company through analysing financial reports
Understanding of how to forecast trends
Knowledge of how to develop financial models that support valuation and planning
Understanding of the capital budgeting and expenditure process
Ability to reconcile existing transactions and reference against other data
Ability to maintain up-to-date technical knowledge of financial instruments and market conditions
To become a program/fiscal analyst, graduates typically need a degree in business, as well as a Master of Analytics. The median salary for a program analyst was AU$79,654 as of January 2023, according to Payscale.
3. Operations and logistics analyst
The job of the operations and logistics analyst is to ensure their employer gets the resources they need, when they need them, as efficiently as possible. To do so, they must first build a dataset that describes the relationships between the various elements of the logistics process and then apply analytics to that dataset to discover opportunities to improve the process.
The three main responsibilities of the operations and logistics analyst are to:
●     Improve efficiency – the cost-effectiveness of an operation
●     Improve responsiveness – the ability to execute an operation in a timely manner
●     Improve robustness – the ability to execute an operation even if an unexpected disruption occurs
Many logistics analysts work in supply chain management. Supply chain innovations, such as the Toyota Production System, have had major impacts on the global economy, and today's logistics firms rely heavily on data analytics to move products in a fast and reliable manner.
Analysts in this field make use of large, multivariate datasets and integrate data from multiple sources. For example, transport logisticians frequently use non-standard data types, such as geographic data (geomatics), and may also use non-standard data stores (e.g., graph databases) to execute queries. Many analysts in this field also make heavy use of predictive analytics to minimise the risk of operational disruptions.
Key skills, salary and educational requirements
To become an operations and logistics analyst, graduates need the following skills:
Ability to collect and analyse information from various sources, including databases, invoices, supply chain partners and customers
Understanding of how to collaborate with supply chain and logistics partners
Ability to examine logistics information to determine issues
Knowledge of how to use software to run statistical analysis and simulations
Ability to create predictive models
Knowledge of how to use information and datasets to develop practical solutions
Ability to create meaningful reports and recommend courses of action
To secure an analyst job in logistics, graduates typically need a degree in business or supply chain/procurement, as well as a Master of Analytics. The median salary for an operations analyst was AU$71,161 in July 2023, while the median salary for a logistics analyst was AU$77,405 in June 2023, according to Payscale.
4. Population analyst/market research analyst
Population analysts work to understand how a given population (e.g., a person, company or industry) is positioned within a larger context. For example, a population health analyst might look at data related to a public health initiative to investigate whether some demographics are receiving more benefits than others.
Market research analysts investigate whether a particular market is strong enough to support their client's business. This requires them to evaluate factors such as economic conditions, consumer sentiment and the strength of the client's competition.
A strong grasp of domain-specific knowledge is important for population analysis. A market analyst cannot accurately evaluate the viability of a client's business without possessing a solid understanding of their industry, which is necessary to determine if the client's market position is strong enough to succeed against its rivals.
Key skills, salary and educational requirements
To become a population research/market research consultant, graduates need the following skills:
Ability to meet with clients and negotiate and understand their research needs
Ability to prepare briefs and commission research
Knowledge of how to conduct research, including briefing researchers, designing studies and conducting focus groups
Knowledge of statistical analysis methods for research results
Ability to conduct qualitative and quantitative research
Understanding of how to analyse and interpret data to identify patterns and solutions
Ability to write reports and present reports to stakeholders and senior management
To become a population research/market research consultant, graduates typically need a degree in business or psychology. The median salary for a market researcher is AU$54,945 as of August 2023, according to Payscale.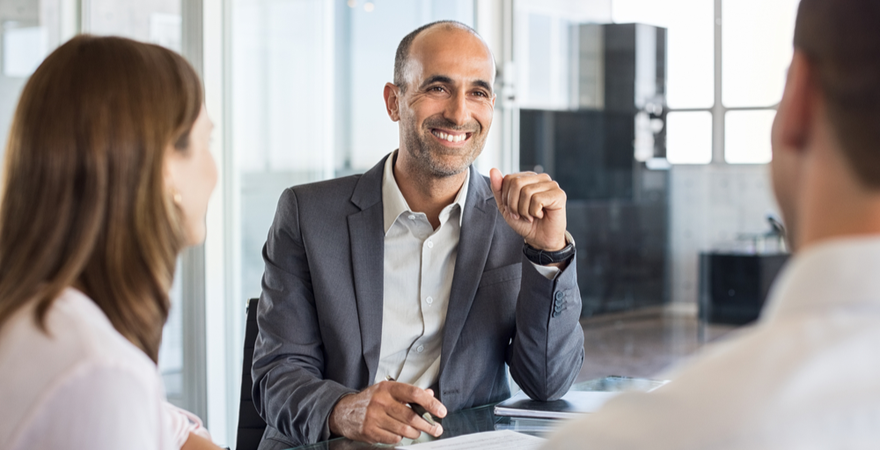 5. Decisions support analyst
"Decision support analyst" is a generic term for any analyst who uses probability-driven analytics to determine how best to achieve a positive outcome for their client or employer. Decision support analysts include actuaries, who use analytics to calculate the risks associated with insuring a person or business to determine how much their premiums should cost.
Decision support jobs in analytics usually include roles in finance, gambling, sports and every other field where analysts can use data to predict an outcome. Sports teams, for example, rely on analytics to determine the impact that drafting a particular player would likely have on team performance, or to evaluate whether or not a specific strategy is likely to be effective during a game. This field is heavily model-based, de-emphasises exploratory analysis and relies heavily on the use of KPIs to drive predictive analytics.
Decision support analysts often work in competitive industries where multiple companies have access to the same pool of public data, which means that the analytics team that provides the best performing models will offer a significant advantage to their firms. Analysts in this field may need to be able to work quickly so that their firm can respond to the insights offered by new public data before its competitors can.
Key skills, salary and educational requirements
To become a decision support analyst, graduates need the following skills:
Ability to liaise with stakeholders about their development strategy to assist with key decisions
Understanding of business processes and how to improve them
Knowledge of how to structure decision problems into algorithms
Understanding of how to use data modelling and analysis to create business solutions
Ability to interpret data to solve problems
Understanding of how to analyse risks inherent in their recommendations
To become a decision support analyst, graduates typically need a degree in business or analytics. The median salary for a decision support analyst in Australia was AU$70,000 as of July 2019, according to Payscale.
6. Financial analyst
A financial analyst uses data to assist an organisation with financial planning and analysis. The purpose of this analysis is to help the business make the best possible commercial decisions.
The exact responsibilities of the finance jobs in analytics vary according to the industry type and specific role. However, typically, financial analysts perform four key functions.
The first is to analyse investments, including current and potential investments. Here, financial analysts use their knowledge of financial concepts and securities to provide viability assessments and to make recommendations on the best future investments.
Financial analysts also work extensively within the budgeting area. They often perform tasks such as developing plans for new revenue, restructuring unprofitable operations and creating goals. This may include creating economic models to analyse revenues and returns.
Corporate finance may also be a focus for a financial analyst. Here, analysts help companies secure funding for numerous different types of financial transactions, including acquisitions and divestitures. To do so, they may need to develop different financial strategies or negotiate agreements with banks.
The final element of the role of financial analysts is to plan and analyse. This typically involves ongoing research and data analysis, as well as monitoring, budgeting and forecasting.
Key skills, salary and educational requirements
To become a financial analyst, graduates need the following skills:
Knowledge of how to interpret current and past financial data
Understanding of financial performance and the ability to identify trends
Ability to prepare financial reports and communicate key insights and impacts to the broader business
Understanding of how to consult with stakeholders to develop commercial plans
Ability to understand and optimise budgets
Understanding of different investment opportunities, financial models and forecasts
To become a financial analyst, graduates typically need a degree in business or analytics. The median salary for a financial analyst in Australia is AU$$78,272 as of August 2023, according to Payscale.
Are data analysts in demand in Australia?
Growth of analytics jobs in the future is predicted to be strong. Currently, financial services, manufacturing and logistics are experiencing increasing demand for analytics professionals. There is also strong demand for data analysts. Roles in the data analytics field are predicted to grow by 11% by 2024 alone, and the recruitment firm Hays concludes that data analytics careers are likely to be profitable.
Earning potential of data analysts in Australia
There is no doubt that a career in data analytics can be lucrative. According to the 22/23 Hays Salary Guide, the average salary for data analysts is between AU$90,000 and AU$115,000. Salaries vary according to seniority, industry and job location, but even entry-level positions offer competitive salaries.
Data analysts at each level earn the following, according to Hays:
Entry level: AU$80,000 to AU$82,000
Mid level: AU$100,000 to AU$102,000
Senior level: AU$120,000 +
Analytics jobs: a varied and exciting career choice
Analytics professionals possess a skill set that allows them to pursue careers in various industries, each with a unique workflow and emphasis. If working in this wide array of industries appeals to you, UNSW Sydney's online Master of Analytics program provides the practical instruction necessary to qualify for analytics jobs.
Designed to accommodate the needs of working professionals, the Master of Analytics degree is well suited for anyone looking to make a career transition without leaving the workforce. The program consistently emphasises the real-world business applications of the skills you'll learn and is provided by the only Australian university to be internationally top-ranked in management, finance and economics.
To further explore the opportunities that our 100 per cent online Master of Analytics has to offer, get in touch with our enrolment team on 1300 974 990.