A career in finance: unlock your value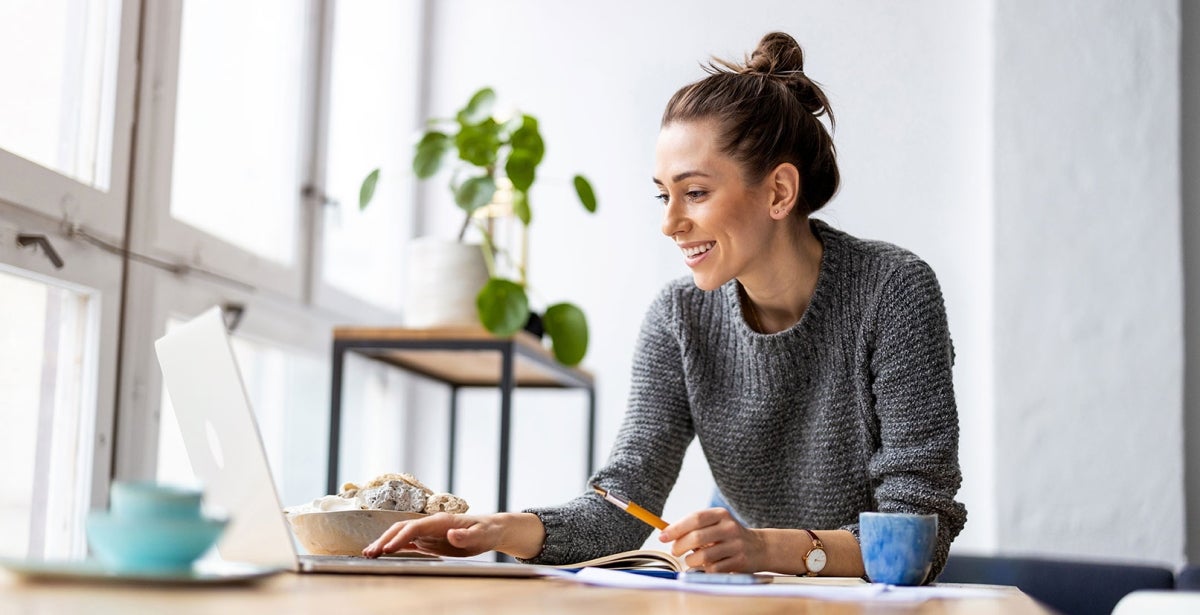 Financial systems drive our economy and our society.
Finance is a rapid, ever-evolving industry that's more data-driven and automated than ever before. In fact, the Australian market for financial services has grown by 13.2 per cent and reached a value of over $A10.9 trillion dollars[1].
Whether you're thinking of upskilling your current role or changing your profession, this article aims to provide you with a guide to a career in finance.
To understand exactly what a career in finance looks like and to see if it's a direction you'd like to pursue, let's take a closer look at what you can expect.
Why a career in finance matters
Finance impacts decisions and actions across business and in domestic lives.
Be at the forefront of applied finance
A career in finance in 2022 and beyond requires an interest in and a strong understanding of applied finance. Finance has become an integral feature of modern life, and financial organisations, such as banks and super funds, need to integrate finance to keep up with competitors and customer expectations.
An understanding of applied finance goes on to provide financial services to businesses and high net worth individuals. They are often employed in areas such as commercial and investment banking, venture capital, financial planning, project finance and risk management firms.
Finance supports lifelong learning
Lifelong learning in finance will ensure you're always ahead of the curve. A career in finance will not only help you gain a comprehensive financial knowledge that you can apply to business but also an expert financial knowledge that you can apply to real-world applications and to manage your own personal funds.
The benefits of having a career in finance
There are many benefits of having a career in finance.
By now, you'll understand that a career in finance offers diverse opportunities.
But a career in finance is bigger than the individual.
You'll be able to:
gain contemporary and holistic financial knowledge to solve corporate financial problems
manage financial functions of firms across the globe
make effective investment decisions that align with organisational objectives
confidently learn how to apply financial practices to overcome market challenges
enhance your professional performance
get a competitive edge to thrive in the modern financial world.
Also, you'll understand and apply real-world industry challenges using key financial concepts and address them with effective evidence-based solutions to prepare yourself for success in your finance career.
Learn how financial knowledge can be applied in any business to achieve the desired organisational results, making you an invaluable asset for any employer.
Your guide to finance careers
As a resilient and fast-paced industry, finance offers a diverse range of careers that's growing as technology increases the opportunities for specialisation.
In recent years, the number of finance and accounting jobs advertised has increased 21 per cent, with salaries rising in line with that demand[2].
A career in finance empowers you to make a difference in the world by educating employers, entrepreneurs and businesses in financial literacy. With a world of financial knowledge, you can overcome market challenges, lead global businesses functions and improve professional performance.​ When you have a holistic understanding of finance, you can solve problems, make decisions and lead finance functions in businesses anywhere.​
Below are a few financial career options to consider.
Chief financial officer (CFO)
Let's start our review of financial careers with the chief financial officer (CFO).
Reporting directly to the chief executive officer (CEO), the CFO is responsible for a company's finances.
CFOs are strategists who help to shape the overall strategy and direction of organisations. As a CFO, you'll be expected to help preserve the assets of your organisation. You'll act as a catalyst, creating a high-performing culture by instilling a financial approach and rapidly generating and analysing financial information to help the business become more competitive.
The average salary for CFOs is above $A154,183, with entry-level positions starting at $A126,422.
Financial controller
Financial controllers take care of the day-to-day operations of a finance department. While the CFO is responsible for a company's finances, the financial controller has a hands-on duty to manage them.
Financial controllers have strong digital skills in cloud accounting software, and technical skills in managerial accounting and technical accounting.
The average salary for finance controllers is above $A135,000, with entry-level positions starting at $A101,250.
Finance manager
Finance managers support the CFO with financial guidance. This involves analysing financial information, identifying financial risks and presenting insights to executives.
As a finance manager, you'll have advanced digital and technical skills in financial management as well as strong financial acumen. Finance managers also excel in soft skills such as strategic thinking and leadership.
The average salary for finance managers is above $A128,007, with entry-level positions starting at $A110,000.
Financial analyst
Financial analysts apply data analytics and financial acumen to provide businesses with financial advice and to identify risk. They can be found in a variety of industries including banking, mining, recruitment, technology, insurance, education and health.
As a financial analyst, you can complete the Chartered Financial Analysts (CFA) designation. This is an internationally recognised credential that verifies the knowledge and experience of CFAs. The CFA designation is one of the highest distinctions in the investment management profession, giving charterholders the knowledge and skills to thrive in the competitive investing industry.
Because financial analysts focus on reviewing past performances and forecasting future risks and opportunities, they need highly developed soft skills, such as communication and leadership, as well as data management skills.
The average salary for financial analysts is above $A110,000, with entry-level positions starting at $A90,300.
Commercial manager
Commercial managers combine finance knowledge and business know-how to manage operations and to develop new business for companies. As a commercial manager, you could be managing a portfolio of commercial relationships in industries such as transport and logistics.
In addition to the skills already mentioned, commercial managers must be able to actively negotiate and communicate.
Other types of finance careers that you might consider include accountant, banking and portfolio manager, and business advisory manager.
The average salary for commercial managers is above $A140,790, with entry-level positions starting at $A113,889.
How to have a career in finance
Whether you're interested in analytics, corporate finance or the constant evolution of FinTech, finance can offer you many career paths.​
If you're already working in the finance industry, or you're planning to upskill or change your career, get real-world currency and unlock your value with the online Master of Applied Finance at UNSW.
Dr Luis Filipe Goncalves-Pinto, Master of Applied Finance Program Director at UNSW, says it's the applied nature of the Master of Applied Finance program that makes it so effective.
"It blends advanced academic rigour with hands-on projects that are immediately applicable in the workplace."
Apply your financial knowledge with our Master of Applied Finance
In this program, you'll align your study with your ambitions, get the latest thinking and an industry-relevant, CFA-aligned program, so you can confidently apply, manage and lead financial functions at all business levels – in Australia and around the world.
You'll also apply key financial concepts and effective evidence-based solutions to real-world industry challenges. In this hands-on way, you'll learn how financial knowledge areas, such as investments, venture capital and international finance can be applied in any business.
"It has no final exams, only applied projects as main assessment tasks. Many courses are also CFA-aligned, allowing graduates to position themselves well to pursue the CFA designation", states Dr Goncalves-Pinto.
The CFA credential is well-recognised in the investments industry globally.
Dr Goncalves-Pinto recommends this program for "finance professionals seeking advanced financial knowledge and practical learning. But it's also for professionals from other fields who are looking to move into finance – people with other accreditations who want to develop their potential further to work in finance".
Make yourself invaluable to employers by impacting and creating real-world value. Apply key concepts, critical thinking and rigorous analysis to evidence-based solutions.​
When you have globally recognised credentials with UNSW, you can make a difference in every sector of the finance industry, in any market.​
Unlock your value.
Learn how you can become an in-demand financial leader with the online Master of Applied Finance at UNSW.
[1] Roy Morgan Banking and Finance report, 2021, [2] Financial Management magazine, 2019