How to start a career in FinTech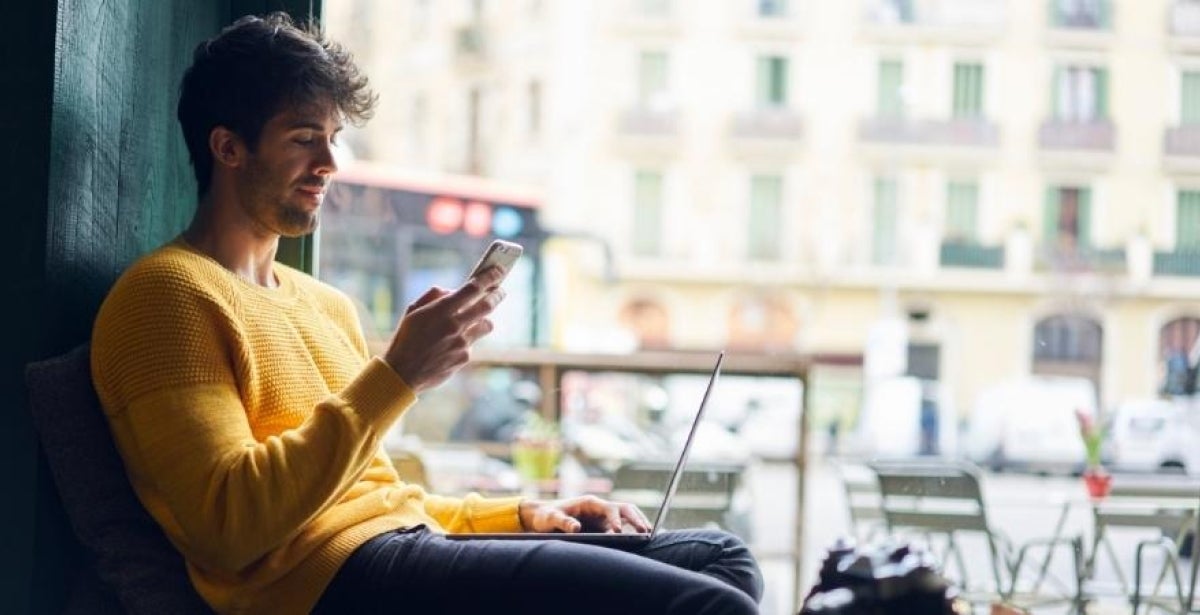 Financial Technology (FinTech) is a rapidly growing industry. If you have professional experience in finance, or a keen interest in disruptive technology, there's a good chance FinTech might interest you as a career.
Perhaps you've been wondering how to create a FinTech startup or how to build a FinTech app. You might even be thinking about taking advantage of changes in legislation to start your own FinTech bank. Maybe you're simply considering how you can start a career in FinTech generally.
Whatever your career goals, this article aims to provide you with the direction you need to get started in this exciting space.
It's important to understand exactly what FinTech is before deciding whether it's an avenue you might like to pursue.
According to Mint Formations, "A FinTech business is primarily about using technology innovatively to improve and automate the delivery of financial services, making processes for companies, business owners and consumers easier and less cumbersome."
This includes payment technologies such as Stripe, AfterPay, PayPal and mobile banking apps. But FinTech is so much more than just these obvious technologies and brands.
Some the other examples of FinTech payment technologies include:
digital banks
contactless payment systems
robo advice
cryptocurrency
unsecured small business finance companies 
insurance services
accounting software
investment fund management
share trading systems.
Forging a successful career in FinTech requires strong technical knowledge. But beyond this, you'll also need critical skills like:
problem-solving
creativity
adaptability
leadership. 
Some of these attributes and skills you may already have. If so, they'll stand you in good stead for a FinTech career. If not though, you can develop them with the right training and support.
But why would you want to look at FinTech as a career choice? What are the benefits?
Is FinTech a good career option?
A FinTech career offers an exciting array of opportunities, both now and into the future. It can be particularly rewarding if you're interested in finance and technology. But it's also a satisfying area if you have a thirst for problem-solving and developing innovative technological solutions.
FinTech professionals are in demand across the globe. And here at home, the Australian FinTech industry is currently experiencing a severe skills shortage.
In fact, FinTech Australia recently stated that, "Australia's FinTech ecosystem has been a standout hero throughout the COVID-19 pandemic." According to the EY FinTech Australia Census 2021, the industry has seen a record amount of:
investor capital raised
new jobs created 
FinTech companies preparing for international expansion.
Additionally, the Census shows a dramatic increase in the proportion of FinTech companies that either met or exceeded their capital-raising expectations (82% in 2021 compared to 57% in 2020). And this happened in a context of lower reliance on founder funding and higher amounts raised.
All of which is really good news if you're hoping to start your own FinTech company.
Beyond this, the Census found that the global FinTech sector has continued to create new jobs during the pandemic. Two-thirds (67%) of FinTech companies now have more than 10 employees, up from 59% in 2020. And the median number of full-time employees is now 21, up from 10 in 2020.
Plus, 66% of FinTech companies report finding it more challenging to attract qualified or suitable talent in Australia. Those experiencing challenges report that the skills they're finding most difficult to attract include:
engineering and software skills (62%)
product management (31%) 
data engineering or data science (30%).
It's also encouraging to note that the number of FinTech startups worldwide has grown from 12,131 in 2018 to 20,925 in 2020. From this incredible 72% growth rate in just two years, it's fairly safe to conclude that demand for FinTech skills will only continue to expand.
The rapid growth and subsequent skills shortage make FinTech a lucrative career choice for the future. To find out just how lucrative it could be for you, check out our guide to FinTech salary expectations.
In short, the demand for skilled FinTech professionals, whether as developers or entrepreneurs, is only growing. This means pursuing a career in Fintech could well be one of the best long-term strategic decisions you make as a current finance or IT professional.
How to get into FinTech
While a degree isn't essential to create a successful career in FinTech, it provides a great starting point to develop the required skills. Postgraduate qualifications are also an advantage in the eyes of recruiters at existing financial technology companies.
Completing the online Master of Financial Technology at UNSW will equip you with both the technical skills and soft skills required to meet the needs of the financial services industry.
You'll learn how to become an expert at a range of FinTech roles, making you invaluable within any startup or larger, more established organisation. 
Just some of the essential technical skills you'll develop during the program include:
blockchain
AI and machine learning
programming
data science
compliance
app development.
Soft or non-technical skills you'll also cover include:
collaboration
creativity
adaptability
communication
problem-solving
leadership.
At UNSW, our goal is to ensure you develop these essential skills to the level you'll need them as quickly as possible. 
To support this goal, our 100% online programs allows you to study each course component in seven-week blocks, enabling you to graduate in as little as two years. This also means you can fit your study around your current professional and family life while getting to the point where you leverage the employer demand more quickly. Completion time dependent on individual study path, RPL, leave and course availability. Please speak to a Student Advisor for more information.
We'll make sure that you graduate as a highly ethical professional with all the tools you need to establish a competitive career advantage.
Find out more about what to expect from the course.
Or, for specific course details, learn more about our Master of Financial Technology information page. 
Start becoming a FinTech expert today
The path we've outlined above requires a wide variety of skills, many of which can take years, if not decades, to obtain in the workplace alone.
Our 100% online Master of Financial Technology at UNSW offers a far more accelerated opportunity to advance your career as a finance or IT professional.
Completing the Master of Financial Technology program will help you develop expertise across all aspects of the FinTech industry. Whether you want to create your own financial technology startup or become highly employable across the industry, start your journey in FinTech today.
Learn more about how you can start a career in FinTech and become a FinTech expert with UNSW Online.