How to step up as a business leader in the role of an Analyst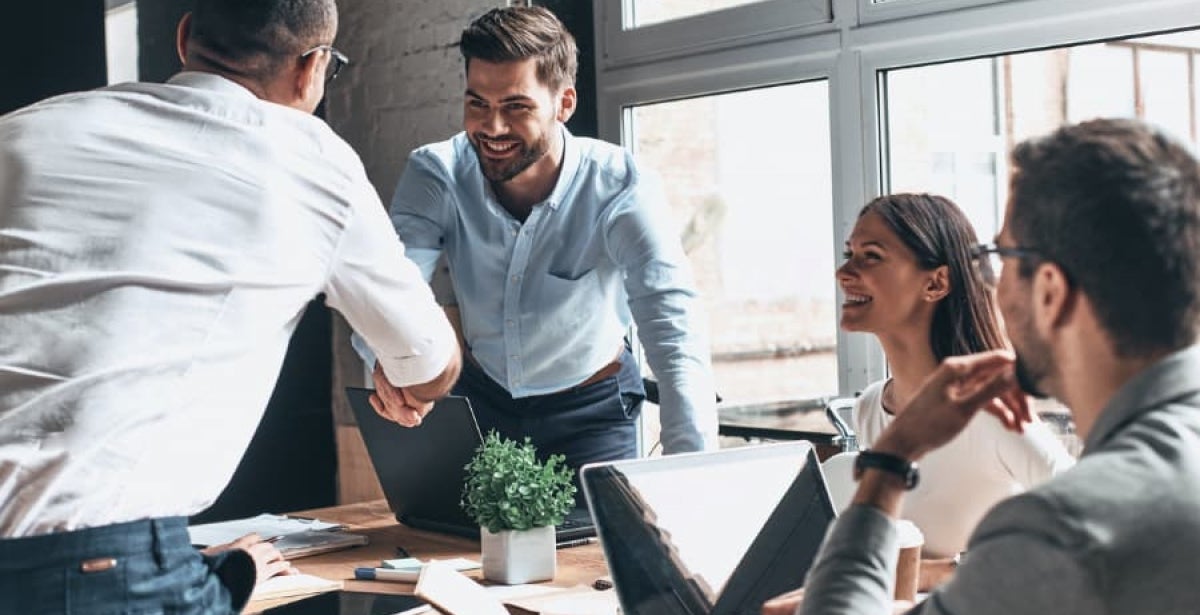 If big data is the source of great business intelligence, why aren't more data analysts in business leadership positions? Until relatively recently, data science and analytics was the exclusive privilege of tech giants like Google and Facebook. Today all businesses have access to overwhelming amounts of information – and many of them are struggling to keep up. So as more industries embrace the benefits of data, the value of analysts is rising, even if promotion into leadership roles seems to be taking a bit longer.
However, some have realised that future business leaders don't wait for someone to tap them on the shoulder and invite them into the executive. They've stepped up to take on leadership roles and there are a few things you can do to put yourself in the lead and join them.
Find your people
The first step on the path to success is to find an organisation that is ready to have a true analyst on staff. Demand is high for data analysts, so choose your employer carefully to be sure they have a clear understanding of what a data analyst can do for their business. It's much easier to swim with the current than being forced to repeatedly explain what you do and prove your value.
Start by looking at the organisation's infrastructure. Data acquisition and processing requires accessibility, security and speed. Most organisations have enough in-house storage for data, however, there are advantages to investing in storage solutions that are optimised for big data. Businesses that truly understand analytics often prefer direct attached storage running frameworks like Hadoop, rather than cloud-based solutions.
What software do they use? Many Business Intelligence (BI) solutions have template dashboards with limited options for data manipulation. Rather than attempting to change the software they use, search for an organisation that uses software that will get the most out of your skills. Review the data that you will have access to. Some software solutions connect well with SaaS (software as a service) solutions but don't work as well with offline databases. Others work very well with large data sets that rely on the organisation having the capability to capture data from other software.
It's also important to look at the culture of an organisation, which can be difficult to assess from their website. Speak to current and former employees about their experiences – if you don't know any personally, you can search for them on LinkedIn. Reach out with a friendly request to find out more about the organisation and ask if they felt that the organisation recognised their skills and strategic work. Apply data analysis principles to your research and remember that correlation doesn't equal causation!
Work on your elevator pitch
When was the last time someone asked what you do, and you didn't have to explain what a data analyst was? Analysts often feel frustrated when senior management don't recognise their skills and strategic abilities. The sad fact is that senior management may not even understand what the analyst role involves and how much value it can provide to the organisation.
Improve your communication skills to give people a better understanding of what you do. Rather than saying, "I'm a data analyst," try something like "I help businesses identify trends that they can use to create value." This will help open up the conversation to provide more information about what you do. It tends to come easier to business consultants who are used to discussing what they do with a variety of organisations. But there's no reason for business consultants not to improve their communication skills as well, so they can talk about the work they'd rather be doing as business leaders.
Use the same principle when you speak to senior managers and decision makers in your organisation. Instead of assuming that they know what you do, tell them in terms that are relevant to their area of focus. Build relationships with these people and ensure that they not only know what you're capable of but the value that your work has created in the organisation.
The power of persuasion
Once you've established some key relationships, work on developing the soft skills of negotiation to influence senior decision makers. These people are usually skilled in negotiation and you'll need to have the same proficiency as a business leader. One way to do this is to upgrade your qualifications with a Master of Analytics at UNSW Online.
In addition to improving your soft skills, the Master of Analytics gives you something else to discuss with your seniors. Use it to broach the subject of seeking a mentor who can support and guide you into leadership. The key to negotiation is to be able to offer something that the other side values – and most managers will recognise your studies as not only something of value to you but to the organisation as well.
Analyse yourself
Technology is evolving and business is becoming increasingly complex – two factors that most analysts are extremely comfortable with. Analysts have the ability to work in great detail while maintaining a view of the big picture, as well as deep skills in analysis and modelling. In addition, to understanding analytics, these are skills that many senior decision makers would like to have in their toolkits.
Analytics are essential for successful project management, particularly with Agile methodologies, but what about data analysts? The SCRUM method has no role for an analyst, yet the method and particularly the Product Owner (PO) role rely on the information that comes from business analysis. A data analyst could take on the role of PO for faster interpretation of analytics with relevant feedback. They could also apply their business knowledge and those soft skills they've been working on – networking, negotiation and influence.
Take a moment of self-reflection to analyse your own skills and abilities – which ones will make you a better business leader? Highlight these talents in your conversations and negotiations with senior managers. Are there any gaps in your proficiencies? UNSW Online's Master of Analytics will build out your skilset, so you can step up the ladder and successfully influence business decisions.
Find out more about studying a Master of Analytics with UNSW Online.