How to start a career in cyber security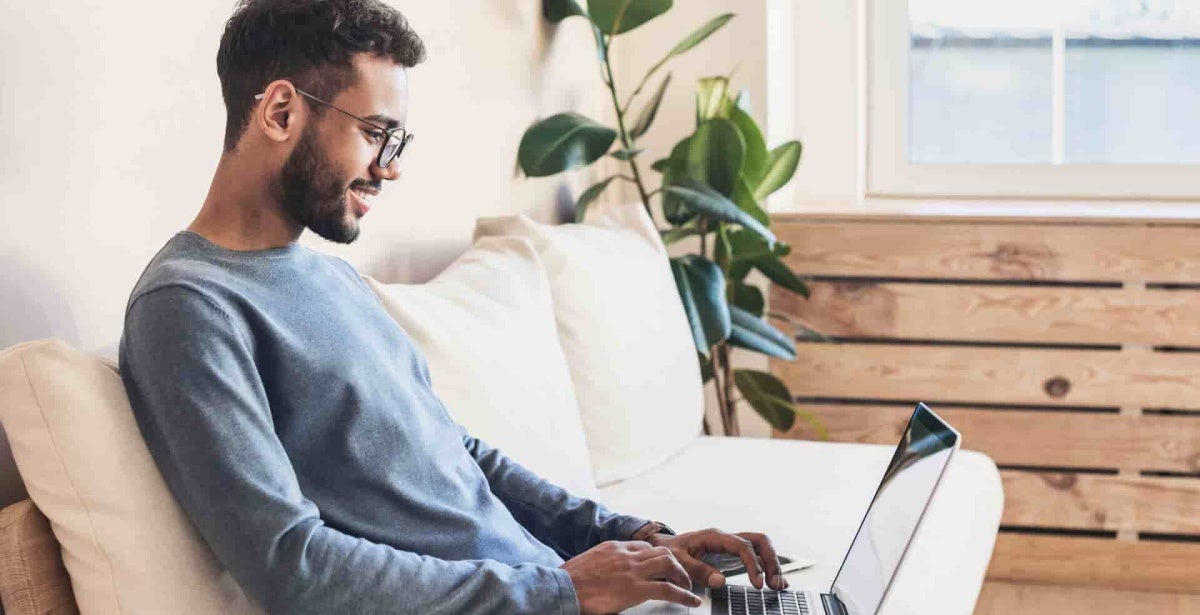 If you have aspirations to become a cyber security professional, you'll be glad to hear that there's never been a better or more crucial time to take that first step.  
In a world that's more reliant on technology than ever before, increasingly sophisticated cyber attacks are among the world's fastest-growing crimes. Cybercrime is big business, with experts estimating it will cost global organisations a staggering $265 billion by 2031 – that's over 10 times the 2021 prediction of $20 billion.  
These figures make cyber threats like Ransomware the world's third-largest economy after the US and China. They represent the greatest transfer of economic wealth in history, costing the world more than the annual damage inflicted by natural disasters, and surprisingly, beat the global trade of all major illegal drugs combined in terms of profitability. 
The urgent need for cyber security professionals 
In its 2021 Cyber Security Workforce study, the (ISC)² reports: "The need for more professionals in the field has never been greater, continuing to outpace demand and underscoring that career opportunities will only continue to grow." 
We are already seeing these changes with The Australian Cyber Security Growth Network recently calling for every workplace to have a cyber-literate workforce that understands cyber risks and helps keep its organisation's data secure. 
The industry has employed around 134,690 Australians in 2021 – an increase of almost 28,000 from 2019 – and demand continues to soar. 
Women in particular are being strongly encouraged to enter the cyber security sector as currently they are underrepresented in the profession. In fact, global nonprofit membership association, (ISC)2 estimates that women in cyber security represent only 25 per cent of the global workforce. More women working the field can help combat staff shortages, improve information security and also bring diversity benefits to organisations. 
The cyber security industry offers a variety of roles, many of which don't require you having technical skills. In fact, there are seven categories of cyber security functions. So, when researching how to get into cyber security, it's important to start by discovering which career path you're best suited for.
Let's take a closer look at popular careers in cyber security and the skills required.
How to become a cyber security analyst 
According to the Federal Government's National Skills Commission, cyber security analysts are becoming increasingly in demand.  
As a cyber security analyst, your primary role is to prevent cyber attacks from happening and lead the recovery process if a breach occurs. Typically a mid-career role, most cyber security analysts industry experience and a bachelor's or a master's degree in IT or cyber security, such as the online Master of Cyber Security at UNSW. 
What you'll do as a cyber security analyst 
While it depends on the size of the organisation you are working for, your daily tasks and responsibilities may include: 
security software installation and updates 
detecting unauthorised activity in networks 
testing the integrity of information systems 
managing cyber security breaches 
understanding the causes of breaches 
cyber security training for staff 
staying up to date on emerging threats and technologies   

What skills are needed for cyber security careers? 
Becoming a successful cyber security professional requires more than just technical skills. According to Australia's Cyber Security Strategy 2020, "human behaviour is almost always part of the problem."  
Cyber attacks like phishing are so successful because they exploit human strengths and weaknesses. So being curious about how people think as well as understanding how computers, software and systems work in relation to security are essential to excel in this role.  
You'll need to add the following skills to your resume to secure the top positions in Australia: 
Technical skills for cyber security analyst positions 
knowledge of networking configuration and management 
operating systems expertise 
cyber security response skills 
ability to install and manage defensive controls (including firewalls, endpoint protection SIEMS) 
programming skills such as Python, C/C++, Java, JavaScript, SQL, Powershell 
analysis and management of risk 
data analytics skills 
cloud computing knowledge 
ethical hacking skills 
Soft skills for cyber security analyst positions 
teamwork and collaboration  
problem solving  
critical thinking and logic 
interest in continuous learning and improvement 
communication  
curiosity 
What are some other careers in cyber security I can pursue? 
Cyber security positions are available at all organisational levels including: 
penetration testers
compliance officers 
architects  
IT managers 
security managers 
security officers 
specialists 
chief information security officers  
directors
Here is a brief overview of some current cyber security roles and what you'll need to succeed in them.
Chief information security officer (CISO) 
As the CISO, it is your job to oversee all of the cyber security activities and resources in your organisation. In this senior leadership position, it is also your responsibility to plan long-term strategies to strengthen cyber security.  
What you'll need: It is critical to have high-level business management experience, strong communication skills and a broad understanding of all roles within cyber security will be required to be a successful CISO. Why? Because a key part of your role is to work with other senior leaders in the organisation to achieve optimal cyber security outcomes.  This might involve: 
persuading C-suite executives to adopt a recommended cyber security approach 
providing guidance to different departments on how to comply with security policies 
Working closely with a range of business functions, for example, risk management, business continuity and disaster recover, IT and legal teams
liaising with government policy makers and regulatory agencies 
Most CISOs have a master's degree in cybersecurity as a minimum, to prepare them for the demanding nature of this role. 
Cyber security engineer 
While the cyber security analyst and security engineering roles appear similar, the key difference is that engineers design and build security architecture. In contrast, analysts monitor what the engineers have built to detect and respond to breaches.  
What you'll need: Solid technical skills are a must-have for this job including: 
programming language knowledge including Python, C/C++, Java, JavaScript, PHP SQL, Perl, Powershell 
extensive knowledge of enterprise operating systems 
experience with cybersecurity management systems 
ethical hacking skills 
sound computer forensics understanding 
knowledge of complex network design and configuration 
Being an advanced technical role, most cyber security engineers have extensive industry experience and a bachelor's or a master's degree in IT or cyber security such as the online Master of Cyber Security at UNSW. 
Cyber security specialist 
As an entry-level role, Cyber security specialists and technicians typically work within IT teams to help safeguard data and network security. 
What you'll need: According to AUCyberExplorer, the skills most commonly requested in  cyber security specialists' job listings include: 
cyber security engineer
cyber security manager
chief information security officer
information systems 
network security 
threat analysis 
security operations 
Cyber security specialists usually hold a bachelor's or master's degree in information technology or cyber security, such as the online Master of Cyber Security at UNSW. 
Penetration and vulnerability tester 
Known as pen testers or "ethical hackers", it is the job of penetration and vulnerability testers to simulate cyberattacks on company IT systems. By doing so, security vulnerabilities can be discovered and addressed proactively before a malicious attack occurs.  
What you'll need: According to AUCyberExplorer, the top five skills most commonly requested in penetration and vulnerability tester job listings include: 
Information Security 
Penetration Testing 
LINUX 
Python 
Vulnerability Assessments 
Generally, it is a mid-career role that requires several years of industry experience and either a bachelor's or master's degree in IT or cyber security. 
To learn more, see our guide to a career in cybersecurity. 

Do you need a degree for cyber security positions? 
In Australia, you'll need at least a bachelor's degree in programming, IT or a related field to gain employment in cyber security. However, the most highly paid positions are commonly reserved for those with a mix of experience and a master's degree in cyber security. 
How much does a cyber security professional make? 
In 2021, 49 per cent of all Australian organisations experienced a software supply chain attack. The subsequent increased demand for cyber security experts has boosted the average entry-level salary for a cyber security analyst to $105,009, according to Indeed. 
How can I learn cyber security online? 
In the online Master of Cyber Security at UNSW, students learn from educators and practitioners how to become technical experts and leaders in one of Australia's most in-demand careers. 
Select from either the Management and Leadership specialisation or Security Engineering specialisation to further develop your expertise and diversify your career options. Plus, have the option to choose the program that suits your needs best: 
The program is offered 100% online and accelerated, meaning you can study anywhere at any time, and graduate with a Masters in as little as 2 years without taking time out of the workforce. You'll gain immediately applicable advanced knowledge and the technical skills to securely identify, manage, and respond to privacy risks across large datasets, and current best practice in a changing global environment. Study one course at a time, instantly adding value to your career and organisation.  
By the end of your studies, you'll have a comprehensive understanding of the current state of cyber security and its future directions. You'll also have the ability to manage and respond to privacy risks across large datasets in today's rapidly changing global tech landscape.  
The online Master of Cyber Security at UNSW is ideal for ambitious professionals who want to become technical experts or leaders and leverage lucrative career opportunities within the field of cyber. 
Build your Cyber mindset to secure your future with the online Master of Cyber Security at UNSW  
Grow your skill set and set your sights on cyber security's top jobs today. Study the online Master of Cyber Security at UNSW to keep a step ahead of tomorrow's cyber threats and stay future-focused.