Why we need gender diversity in cyber security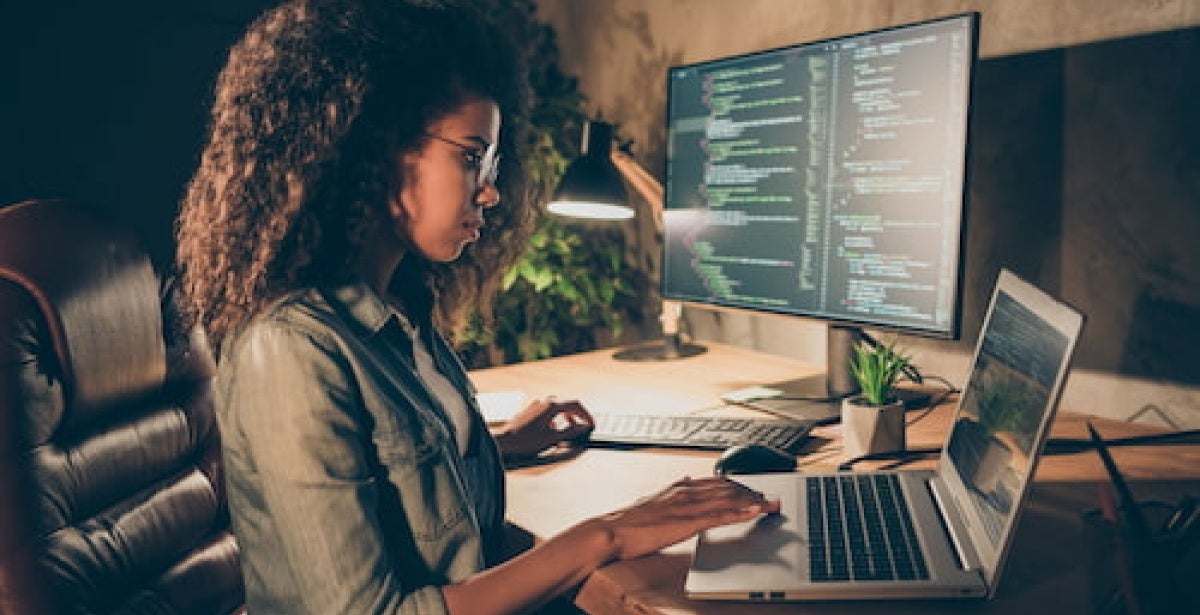 Cyber security is a rapidly growing profession in a world that's reeling from increased cyber attacks in the form of ransomware, phishing and hacking. However, it's a profession that often lacks diversity.  
According to industry experts, women held 25 per cent of cyber security jobs globally in 2021, up from 20 per cent in 2019 and around 10 per cent in 2013.   
These figures are predicted to grow, with recent studies revealing the percentage of women in the global cyber security workforce will rise to approximately 35 per cent by 2031. 
"One of the biggest myths about cyber security is that most people working in it are men, wearing hoodies, sitting in a dark room, not talking to anyone. This couldn't be further from the truth," said Lynwen Connick, Chief Information Security Officer at ANZ. 
Given cyber criminals use different methods to constantly come up with criminal activities – it's important that different types of people are involved in combating the constant and ever-evolving cyber threats. 
Fascinated by how cyber threats affect business and our community and want to help fight bad actors? Or do you enjoy working with computer systems and designing new ways to protect data? For women who are interested in this field, there's never been a better time to join the cyber security workforce and begin a rewarding and lucrative career.  
Increasing demand for female cyber security experts 
As one of the fastest-growing, highest-paying fields globally, the cyber security industry in Australia needs 25,000 more specialists by 2032 to close its skills gap. In fact, the lack of cyber security experts is now significantly impacting the ability of businesses to curtail cyber threats.  
Addressing the gender disparity in the industry is a vital way to inject the breadth of experience, as well as technical and soft skills needed to adequately stem the growing tide of cyber crime. 
"Cyber security is a rapidly growing industry and we're thrilled to support more women to take up new jobs and new careers in cyber," said Jaala Pulford, Victoria's Minister for Innovation, Medical Research and the Digital Economy. 
The importance of diversity in cyber security  
Creating more diverse, more inclusive teams will lead to smarter, more innovative cyber security solutions, better decision-making and increased multifaceted leadership. 
"Diverse workforces are stronger workforces and our Cyber Strategy 2021 is supporting programs that deliver on diversity, bringing more women into crucial roles to build a more robust and representative cyber industry," said Danny Pearson, Victoria's Minister for Government Services. 
Research reveals that diverse teams often have higher levels of:  
Effectiveness —  According to a 2019 analysis, organisations in the top quartile for gender diversity were 25 per cent more likely to have above-average profitability - up from 15 per cent in 2014.  
Cohesion —  The cyber security industry has struggled to retain talent, partly due to harassment and stereotyping; however, diverse teams often have less turnover.  
Simply put, diversity amongst cyber security experts may mean better business outcomes, stronger productivity and greater profitability. The reality is that there are as many entry points for women into cyber security as there are willing organisations to consider. We only have to look at technology companies like Facebook, Apple, YouTube and Airbnb, as well as business and government organisations, to see there are an increasing number of women taking the initiative in a range of professions. Their contributions to the technology industry serve as role models, not only for students but for other organisations as well.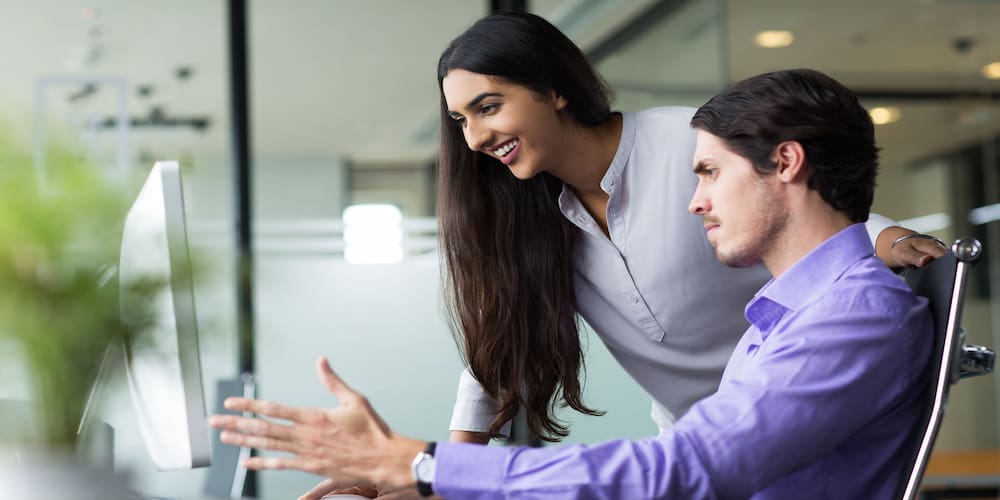 What are the six steps to success in cyber security? 
We recommend taking a six-step approach to starting your cyber security career. 
Research roles. Decide what type of career you wish to pursue. Some roles focus on the industry's business and regulatory aspects, while others concentrate on technical skills and system administration. What career path you choose will depend on your interests and natural skill set. 
Get qualified. Select a course that matches your desired role. Remember, someone with a Master in Cyber Security can expect greater earnings and access to higher positions than those with a lower-level degree. Consider an online program such as the online Master of Cyber Security from UNSW if you need the flexibility to fit in study around full-time work or family commitments. 
Flex your passion for the industry. Invest in your cyber security knowledge by dipping into the wealth of online information about industry experts and the latest threats. Join software development platforms like GitHub, which lets aspiring security experts contribute to open-source projects. Connect with fellow professionals around the globe. 
Don't forget soft skills. Communication, collaboration and creative thinking are vital for doing your best work in cyber security. Seize opportunities to brush up on these skills when you can. 
Find an internship. To get further industry experience, put your newly learned skills into practice and understand the demands of a typical cyber security workplace. Internships can offer great insights into the industry and prepare you for working full-time in your first cyber security role. 
Never stop learning. This is a fast-paced industry, with hackers always adjusting their incursion strategies to get past your line of defence. Stay up to date on the latest threats and how to mitigate them. You can do this by networking, taking a short course or attending conferences to keep yourself at the top of your game. 
Which avenue of cyber security is for me? 
Due to the breadth of pathways available, the opportunities to forge a fulfilling career that aligns with your passions are plentiful.  
For example, you could set your sights on the very top of the cyber security hierarchy and build your experience and skills. This will allow you to pursue chief information security officer (CISO) roles where you would oversee an organisation's vision, strategy and programs to protect its data and information assets. 
In addition to technical knowledge, CISOs require excellent management and communication skills to convey complex data in a way non-technical stakeholders can understand and act on. It's the kind of forward-thinking, collaborative executive role that women often excel at — seeking feedback, building rapport, asking open-ended questions and working to understand a problem in its complexity. Where cyber security teams need to coordinate to shield an organisation against potential and real-time threats, research shows that women's communications style could assist in achieving security goals. 
According to the Australian Government funded AustCyber qualities that employers look for in cyber security workers include: 
Dedication to continuous study: The cyber security world is constantly changing at a quick pace, and organisations need employees who can keep up with it. These are individuals with a natural curiosity and a love of learning. 
Being persistent is essential in the cyber security industry because the issues people encounter are complicated and always changing. 
Being Perceptive: A smart cyber security expert must be able to view issues from all angles. They must adopt the perspective of the employer and consider the things they want to safeguard. 
Additionally, they must identify weaknesses or potential points of attack by viewing everything through the prism of an external threat. Security professionals can foresee what hackers may try if they have the mentality of the "bad guy". 
If you prefer the more technological side of IT, perhaps being a cyber security analyst, specialist, engineer or penetration tester is the right job for you. 
If hard tech isn't where your strengths lie, there are many alternative opportunities to the traditional technical path, including: 
Educating businesses in cyber security best practice. Studies show that 65 per cent of Australian companies in 2019 experienced cyber threats, costing the average Australian business around $276,000 per attack. And these numbers are growing faster every year. Raising awareness of the problem is vital to protecting Australian businesses. Diverse communications skills, combined with a passion for technology and the will to make a difference, can help empower organisations and individuals to build resilience against cyber vulnerabilities. 
Thinking outside the box and solving problems. Cyber security is like completing an intricate puzzle — you need to combine strategy, data security, risk and compliance, access management and more to be genuinely effective. With bad actors coming from a wide range of backgrounds, finding creative approaches to drive innovation and increase business resilience requires outstanding problem-solving skills and a diverse approach. 
Building relationships and overseeing crisis management. Cyber attacks put tremendous amounts of customer data at risk, decreasing confidence and reducing trust in the ability of businesses to protect and secure their information. If you excel at building productive relationships, leading with empathy and can communicate clearly and transparently, the industry needs your skills to help minimise cyber crime's impact on stakeholders. 
Attaining cyber literacy. Since the pandemic, internet usage has soared. However, new users (such as children and the elderly) don't have the cyber literacy skills to identify threats and so are more vulnerable to attack. If you love teaching, there's a real need to increase internet safety awareness of cyber crime across the entire community, not just in business. 
How much can I make in cyber security? 
According to the latest data from job-posting site Talent, these are the average salaries for the following professions: 
Cyber security analysts — $107,294 per year. 
Cyber security engineers — $136,500 per year. 
Cyber security specialists — $118,498 per year. 
Penetration testers — $134,872 per year. 
CISOs — $141,352 per year.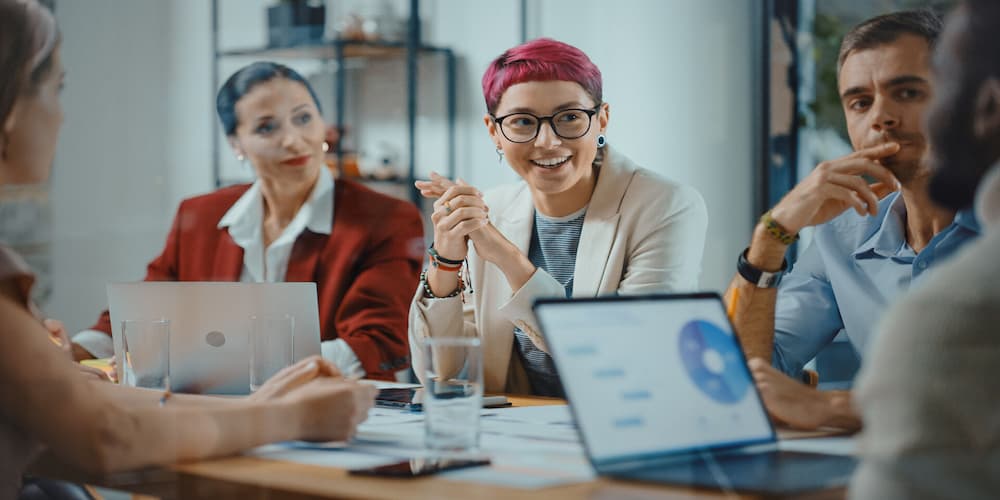 How do I get started in cyber security? 
In today's rapidly changing global tech landscape, you need advanced knowledge to manage and respond to privacy risks across large datasets. You must also have a comprehensive understanding of both cyber security's current issues and future challenges.  
To become a technical expert or leader in cyber security, enrol in cyber security courses from leading UNSW educators and practitioners. 
The online Master of Cyber Security at UNSW was developed by leading academics to meet the industry's needs. The program offers two specialisations to allow you to build the master's degree that suits your needs best. Select from either the Management and Leadership specialisation or Security Engineering specialisation within this program to further develop your expertise and diversify your career options.  
Professor Mary-Anne Williams, a researcher at UNSW, said it's essential to build an environment that supports and engages women. "We've got to pave the path for women... leadership doesn't come to you, you go to leadership, and there are steps you've got to take. You have to be persistent. And if it's not a level playing field... that just makes it extremely difficult," she said. 
"And I think we need to be conscious about how we're building these pathways, and how we're boosting that potential leadership... Leaders make huge contributions, and I think that it's [about] identifying the obstacles that stop women from going forward." 
UNSW graduates benefit from greater employability. According to the QS World University Rankings by Graduate Employability, 2022 we're ranked number 1 for engineering and technology subjects in the country, 3rd in graduate employability and 29th internationally. 
The courses have been developed for people who want to advance their careers in the field of cyber by becoming leaders or technical experts.  
The knowledge and abilities you gain in this programme will enable you to give some of the most vulnerable online users safe and secure online experiences. To expand your knowledge and broaden your employment choices, choose between this program's Security Engineering or Management and Leadership specialisations. 
Learn more about your exciting new career in cyber security. 
The time is now 
There is always something that managers and business owners can do to give women the chance to lead, particularly in the fields of innovation and entrepreneurship. 
And this has become more and more crucial in fields like cyber security.  
According to Manal Al-Sharifand, Cyber Information Security Officer (interim) at UNSW Sydney, one of the issues may be that the industry is still firmly rooted in military jargon.  
Manal believes that organisations and academic institutions had to emphasise the useful and beneficial applications of cyber security as well as the "protectors" who work in the field. 
With UNSW Online, you can gain the skills to identify, mitigate and defend against cyber challenges in this fast-growing field.