Threats in cyber security: a small business guide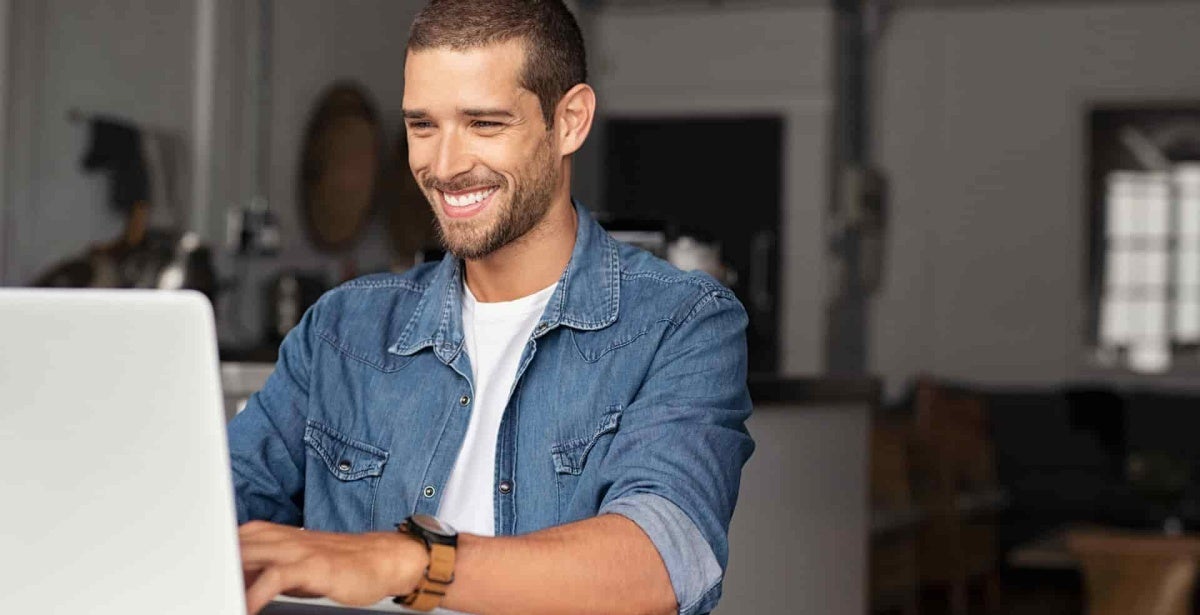 Australia recently witnessed large-scale data breaches that affected some of the country's most prominent corporations. In due time, it became evident that no business was impervious to cyber attacks, which is why it's especially important for small business owners to protect against threats in cyber security. 
World Password Day falls on 4 May, and this day serves as a timely reminder for business owners to address the legitimate danger of cyber attacks. Even as one of the world's leading cyber-safe countries, our small and medium enterprises (SMEs) must remain vigilant. And with 98 per cent of Australian businesses classified as small by the Australian Bureau of Statistics, protecting themselves, their clients and their customers is critical. 
Today, we'll explore the most pressing cyber security threats facing small businesses and the simple measures organisations can implement to stay safe. 
The 5 biggest threats in cyber security for small businesses 
The Australian Cyber Security Centre Small Business Survey revealed that companies lost $300 million each year due to cyber attacks. Notably, a staggering 62 per cent of the small to medium business owners surveyed had been victims of cyber crime. 
Organisations of all sizes need to be aware of — and prepared for — the scope of cyber crimes and attacks instigated today. However, smaller organisations would benefit from paying extra attention to certain cyber security threats and trends, namely the following five threats that pertain specifically to small businesses. 
1. Remote vulnerabilities 
Many workplaces moved online after the pandemic, and so vulnerabilities in cloud-based systems left them open to attacks. To prevent future breaches, what's required is a detailed cyber security prevention policy and software explicitly created for remote workspaces. 
2. Lack of defence 
Small businesses open themselves up to cyber threats when they lack adequate defence measures. According to ASIC, Australian businesses reported a 260 per cent increase in scams during 2020 from the previous year. With numbers rising, enterprises of all sizes need a comprehensive plan against attacks. 
3. Spear phishing 
This type of cyber attack targets a specific employee, with the threat actor taking over their account and using it to access sensitive data and financials. Executive assistants, CEOs and CFOs are usually the most common targets, given they have the broadest access to company data.  
4. Ransomware 
Fewer resources and reduced security measures mean small businesses are especially vulnerable to ransomware attacks. These attacks encrypt data, halting business operations until the ransom is paid. For a small business, it can be financially destructive. 
5. Malware 
Malware refers to a broader scope of worms, viruses, spyware and other forms of malicious software. Cyber criminals gain access to sensitive data through these programs, resulting in fraud, identity theft and significant disruptions to business. 

How small businesses can protect themselves 
Many small businesses operate without cyber security or IT professionals in their teams, so owners end up having to shoulder the responsibilities of being cyber safe. To protect your business and employees from cyber threats, consider taking action in one of the following ways. 
Install security software 
All devices and computers should have up-to-date security software installed. Essential features include anti-spyware, anti-virus and anti-spam protection, although business-specific elements may be required. While these measures are often significant investments, cyber security software and user education are vital for protecting businesses from future damaging attacks. 
Stay aware of threats 
According to the Rapid7 2021 Vulnerability and Intelligence Report, cyber attacks are no longer reserved for 'high-value' targets but for everyday businesses. As a result, small businesses need to be aware of cyber security threats related to their operations, including software and processes, to adequately prepare for them. 
Provide training for staff 
Ongoing cyber security training for small business owners and employees ensures everyone can defend themselves against attacks. Training includes phishing scam awareness, software education and identifying cyber threats. Programs like the online Master of Cyber Security from UNSW can also provide the skills needed to provide safe and secure online experiences applicable to small businesses and large organisations. 
Use encryption, authentication, backups and secure passwords 
Employ simple but effective measures to keep your business safe, including encryption, authentication and secure passwords. Back up data regularly and set software to update automatically to protect against the latest threats. 
Enlist the help of an expert 
Cyber security can be a broad and complex topic, so expert advice is invaluable. Enlist the services of a cyber-security expert who can advise on the best course of action for your business. In addition, these professionals will work with small businesses to implement an incident response plan in case an attack occurs. 
Protecting small businesses from cyber crimes 
The current landscape for cyber crime in Australia means threats like data theft and ransomware leave small companies vulnerable. As the best defence, preparation is vital for protecting your business against today's threat actors.  
Find out how you can gain the skills and understanding to protect your business from cyber crime with the online Master of Cyber Security from UNSW.  Contact our Enrolment Advisors to discuss your study options and download the program guide today.