High demand influencing cyber security salary and opportunities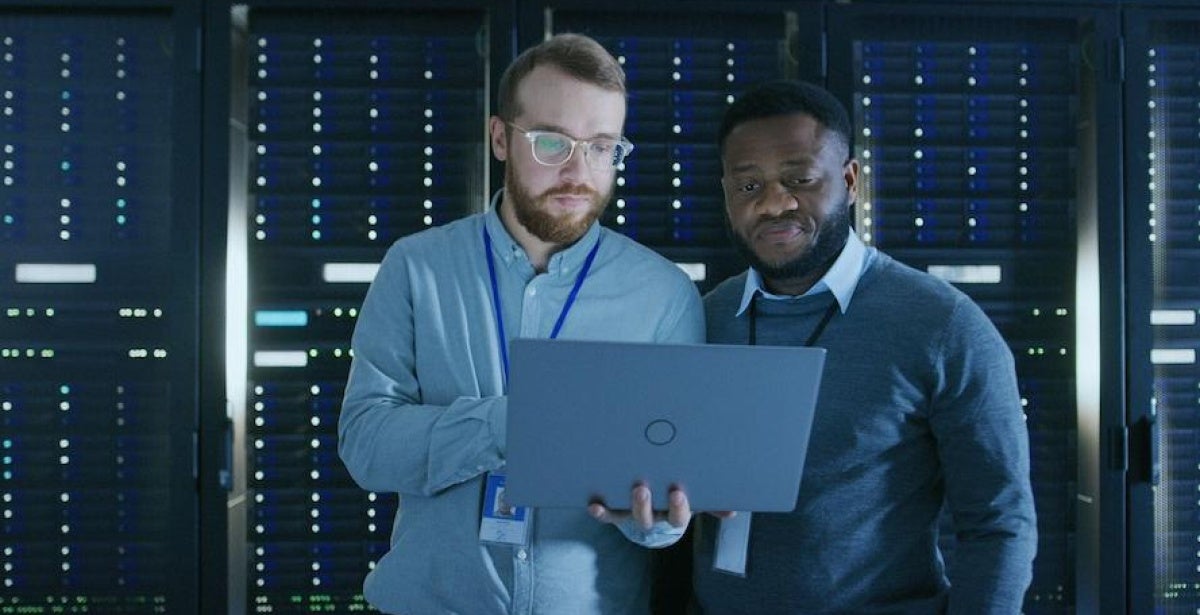 Across Australia, we're seeing a skyrocketing need for enhanced cyber security measures to be implemented in homes and businesses alike. This need has highlighted the shortage of skilled cyber security professionals to meet the necessary service requirements, creating a lucrative pathway for the industry.
The cyber security salary is another attractive element of this vocation. This salary, combined with the current demand for specialists, will allow you to futureproof your career, which is why cyber security careers have soared in popularity.
And it's not only Australia looking for skilled cyber professionals. With an estimated 3.5 million unfilled cyber security jobs worldwide, specialists in this sector are being sought after globally.
Today, we examine the current and predicted future skills shortage of this booming industry and what those looking to enter this sector can expect with cyber security salary and job opportunities.
Our need for cyber security specialists
The world is changing, and the digital revolution has increased our need for cyber security. Data breaches, hacking, ransomware, extortion and phishing attacks are common offences from which individuals, organisations and governments need protection.
Cyber security has been identified by Australian Defence as "one of our most critical tools to defend the Australian people" highlighting plans to strengthen its cyber security over the next 10 years.
The shortage of highly qualified individuals has also been affected by the emerging need for organisations to comply with evolving regulatory and legislative requirements. And as experts recommend regular cyber security training as best practice, the demand for skilled facilitators has grown.
But is cyber security in demand in Australia? According to industry experts, the shortfall of industry professionals in our country is expected to reach 30,000 in the next four years. And although, as a nation, we're aware of the skills shortage, we lack the cyber specialists to fill the growing gap. Developing advanced skills through postgraduate education from programs such as the online Master of Cyber Security at UNSW, is one avenue to close the gap and respond to cyber challenges nationwide.  
According to research from Imperva, cyber attacks in Australia increased by 81% from July 2021 to June 2022. The report also highlighting that this increase is not simply due to an increase in network traffic which only increase by 38% in the same time period.
These figures reveal that for anyone considering a career in cyber security or furthering their education in the field, there's no better time than now. And an examination of national career opportunities and salaries indicates that many options are available.

Cyber security salary and demand
Although the nation's skills shortage has highlighted areas of concern in cyber security, the shortage has its upsides: better opportunities for the already-experienced workforce and those looking to enter it as recent or hopeful graduates.
The supply and demand issue surrounding skills might also have contributed to an increase in the average cyber security salary in Australia. This is because as experienced staff within this sector are harder to employ, the remuneration adjusts accordingly.
The Australian employment website Indeed states that the average annual salary for an IT security specialist is $104,352. On a larger scale, the same type of position in Canberra averages over $250,000 per year. Other roles include cyber security analyst, cyber security team leader and security engineer.
This demand for cyber security jobs in Australia shows no signs of slowing down. According to a recent report by Causticizer, the Australian cyber security market is set to grow to $5.8 billion by 2024 – an 8 per cent annual growth. The government has also invested significantly in the national cyber security and intelligence agency, Australian Signals Directorate, indicating its priorities.
With significant demand for skilled staff, the future looks promising for those considering jobs in cyber security.
How Australia can meet the demand
Skilled cyber security professionals are in high demand globally and locally. But how does one gain the skills and experience needed for this career?
Postgraduate education in cyber security offers a valuable starting point for anyone wanting to progress within this industry, upskill in their current position or change professions.
The online Master of Cyber Security at UNSW gives graduates broad, transferable and current skills that can be applied across the industry. Among other units of study, graduates will explore units such as:
Data Security and Privacy
Cyber Security Ethics
Principles of Security Engineering
Students can also choose a Management and Leadership or Security Engineering specialisation, depending on their professional goals.
The industry is constantly evolving, with new opportunities and areas of learning still emerging. Qualified cyber security experts are leaders in quantum encryption, secure mobility solutions, cloud security and much more. What's more impressive, however, is that cyber security specialists are helping Australia secure its position as one of the world's most cyber secure nations.
The solution to a cyber-secure Australia
Cybercrime is on the rise and the skills and expertise of cyber security professionals are in high demand. Want to advance in this rapidly growing industry? The online Master of Cyber Security from UNSW will equip you with the tools to excel as a technical expert in this rapidly growing industry. Contact our Enrolment Advisors or download a program guide to take the first steps towards this exciting new career.