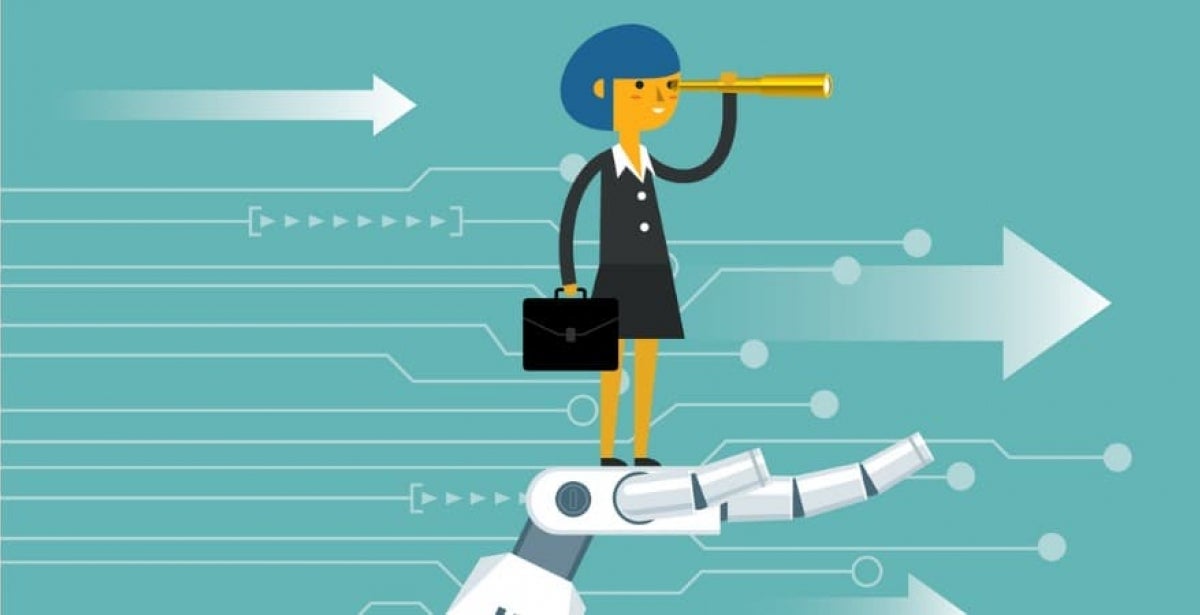 For talented and driven individuals, opportunities abound in the booming data science and analytics field. Career paths are broad and varied and cover almost every industry. 
This field is progressive in many ways and for women, it's providing a more even playing field. According to the BCEC WGEA Gender Pay Equity Insights 2017 Report, the gender pay gap in data science and analytics is half the Australian average. 
With demand so high for analysts and data scientists there are opportunities for skilled professionals to specialise in a specific industry or become a consultant to numerous clients and business types. Working in this way is also complimentary for those women who choose to have a family and be able to set their own working schedule around their family commitments. 
One young gun of data science who chose the latter option to work as a consultant is Felicity Splatt, Lead Consultant at Quantium. She kindly spoke with us about her career path so far, including what it is that keeps her so engaged in her work and the changes she hopes to see as data science continues to evolve.
Along the way, Felicity discussed career options for new graduates, unique challenges (and their solutions) of data science careers, and the unusual but increasingly common issue of impostor syndrome. 
She also offered a refreshing point of view on the topic of gender, and how she has chosen to make a difference rather than simply accept the status quo.
What keeps you engaged in the data science field?
I love working in data science because I can use quantitative and scientific skills to solve real-world problems in a wide variety of industries.
What has your career path been so far? 
I studied a B.Sc.(Hons) at the University of Melbourne, majoring in physics and mathematics. Then I completed a PhD in experimental quantum computing at the University of Innsbruck, in Austria. After graduating I moved back to Australia and worked at the Australian Bureau of Statistics for three years. I wanted to move into data science and analytics so I started a Masters at the ANU, which helped me obtain a role in the analytics team at the Australian Taxation Office. After a few years there, I was interested in working in the private sector, and I joined the Analytic Intelligence team at PwC.
Consulting has been amazing, and late last year I moved to work at Quantium, a specialised analytics company.
 
What does your current job involve?
As Lead Consultant at Quantium, my role involves scoping and delivering client projects, project management, overseeing and managing teams of analysts, managing client relationships and driving business development.
Thinking of your current job, what are the greatest challenges? 
One challenge includes ensuring that projects delivered have enduring value and contribute to strategic priorities. In large organisations, it can be hard to be across all of the work being undertaken in many different places and to ensure that your work fits in and contributes to these.
The other challenge is the daily, mundane struggle of dealing with data distributed across multiple systems. This challenge never seems to be solved, although there are always exciting platform developments to look forward to.
What are the solutions to those challenges? 
Doing as much as you can to be across the context in which you're operating, and trying to think about your work and future opportunities strategically. 
In data science, the phenomenon known as 'impostor syndrome' (a self-perception of fraud or phoniness by a person who is experiencing success in a business role) has become fairly well known, perhaps because the profession is so young. Have you ever experienced such feelings? 
Yes. Data science and analytics is such a rapidly growing field it's hard to feel like you're across all of the latest developments in techniques and tools. It's also very multi-disciplinary, with data scientists coming from a wide variety of backgrounds and educations, so we can all have slightly different technical skills.
Why do you think impostor syndrome occurs and how do you work around its potentially negative effects on confidence, etc?
It's impossible to know everything in the field. I think you need to be open to learning new things. You must understand your strengths and what you do know and can do. And you must have a defined process for managing yourself and your team to deliver great results.
Have you ever felt that gender plays a role in data science, perhaps in terms of opportunities, support, chances of success, etc? 
No, I don't feel that gender plays a role specifically in data science – I think any gender-related issues are common to many jobs. I think role models are important, and personally, when I look to leaders in my working life, there are just fewer women in influential positions. This makes it harder for me to envisage where I might be in the future. 

Building personal networks is one way to feel more confident and empowered. I do what I can to support younger women in data science and STEM more broadly, by sharing my experiences and thoughts.
 
It's important to support women to return to work when they have family responsibilities, but this support should also be directed at supporting men to adopt more family responsibilities. Some companies have made a lot of advances in providing tangible support for men to do this, and I really hope this trend continues.
What frightens you about data science? 
Some applications of data science raise ethical questions, and the increasing complexity of the solutions being built will make these more difficult. There is a lot of work being done around ethical and responsible artificial intelligence, and I hope this work is set up for the challenges we'll face.
What inspires you about data science?
Data science is exciting because you get to solve interesting problems in a really scientific, data-driven way. Problem-solving is fun, and doing this in new, innovative ways with interesting techniques is really motivating. It's also great taking your stakeholders on this journey and opening them up to new possibilities.
How would you describe the lifestyle and work opportunities in the data science industry?
I work in consulting, so my workload can be really variable. I like this, but at times it's more difficult to manage. I find there are lots of work opportunities in the industry. Many companies are growing their data science teams, and for people new to data science, there are lots of pathways into those roles.

The path to a data science career can be achieved by anyone willing to put in the effort necessary to succeed. If you want to take the next step towards becoming a professional data scientist, find out more about UNSW's Master of Data Science, get in touch with our Enrolment team on 1300 974 990.