Data Analyst vs Business Analyst: What's the Difference?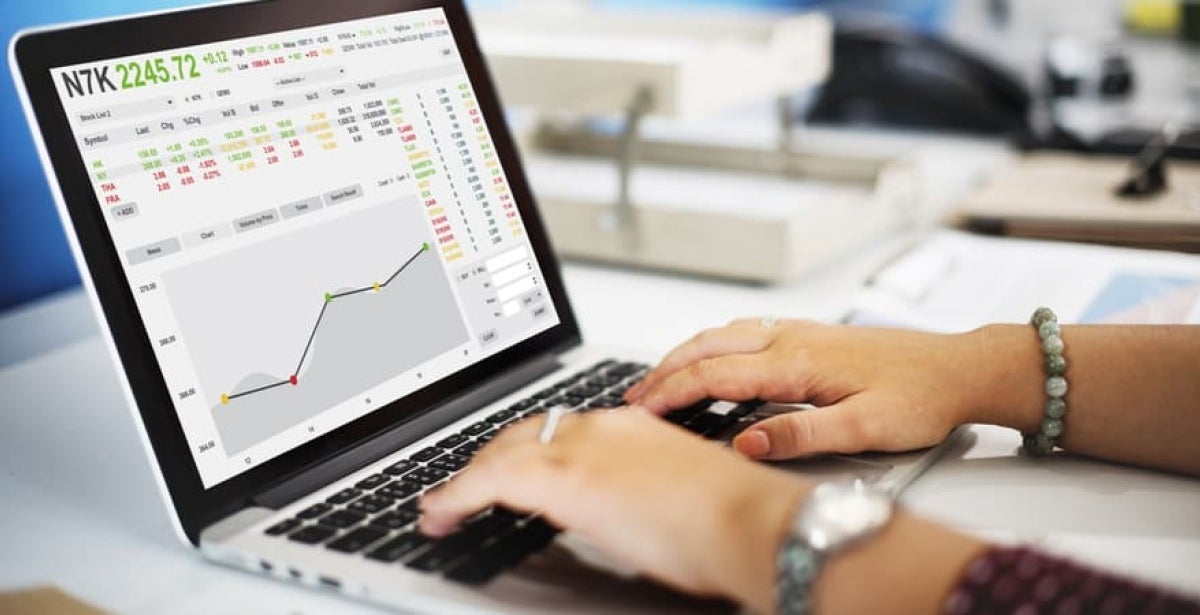 Those who choose to boost their careers by earning a Master of Analytics at UNSW Online are often from or heading into, the data analytics or business analytics fields. For both careers, a close understanding of data analytics is vital, and yet in most organisations, their roles and responsibilities are quite different.
How do they differ, in what ways are they similar, and what information does an individual require to make a choice between the two?
Let's begin with business analysts.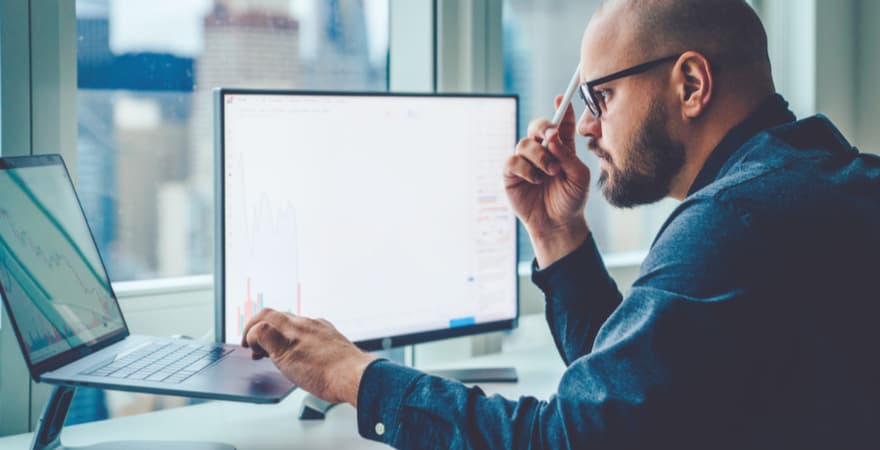 What is a business analyst?
The role of a business analyst, as it is most commonly defined, involves solving a current or future problem for an organisation, most often with the implementation of technology as part of the solution. Rather than figuring out and managing the broader organisational strategy, as might be the role of a CEO, a business analyst instead typically focuses closely on a specific project or challenge.
In developing a response to that challenge, the business analyst facilitates change, meaning they are a change agent of sorts. While their role may not involve implementing that change (although often it does), the result of the business analyst's work always involves some form of change.
What might that change be? It can involve any and every aspect of business. Perhaps it's around performance management in a certain part of an organisation, improving fulfilment processes, enhancing customer experience and consistency, expansion into a new market, freeing up staff by introducing automation, new product development, or countless other business challenges.
Often the role of a business analyst involves determining, designing and implementing new IT systems to improve functional efficiencies and achieve certain goals. This means they often work closely and collaboratively with IT teams.
Their job involves developing a thorough understanding of what the business does, and knowing what role their project plays in the broader organisational strategy. To analyse needs and develop a new business case, they must discuss issues with numerous stakeholders, develop and test various solutions, then present their findings to their internal client, whether that be an executive or the Board.
On any given day, business analysts may do the following: 
Gather, validate and document business requirements. 
Analyse commercial data (including budgets and sales results), and estimate costs and savings. 
Model business processes. 
Identify issues, risks and benefits of existing and new solutions.
Create functional specifications for solutions, and implement and test these solutions.
For assistance with these responsibilities, they can expect to harness the power of data analysis to develop their knowledge, remove doubt from assumptions and inform decisions.
It is not uncommon for those who have worked purely as data analysts to move into a business analyst role, as it typically broadens their responsibilities and often takes them into a more senior position. Business analysts also come from the fields of project management, software development and general management.
What is a data analyst?
While the business analyst works across various organisational functions and problems, data analysts typically work exclusively with data.
Data analysts use the many powerful tools and techniques at their disposal to figure out how the available data, in its many forms, can be sliced and diced, mixed and matched, to help the business reach its strategic goals.
As a business analyst does, they must begin by defining a question or a problem. A clear definition helps the data analyst figure out which data sets are absolutely necessary and which are a distraction.
They then go about gathering this data, ensuring that it is in a consistent format, then culling it to further remove erroneous or unnecessary information. Next, they process the resulting data to reveal patterns and trends, causes and effects, or predictions and reasons, anything that will help the business answer the original question and make better decisions around how to move forward.
On any given day, data analysts may do the following: 
Collect and interpret data. 
Analyse results, and report results to various stakeholders.
Identify patterns and trends in data sets. 
Define new data collection and analysis processes.
Data analysts benefit from knowing general business practice and process as well as from knowing the strategy and goal of their employer or client organisation.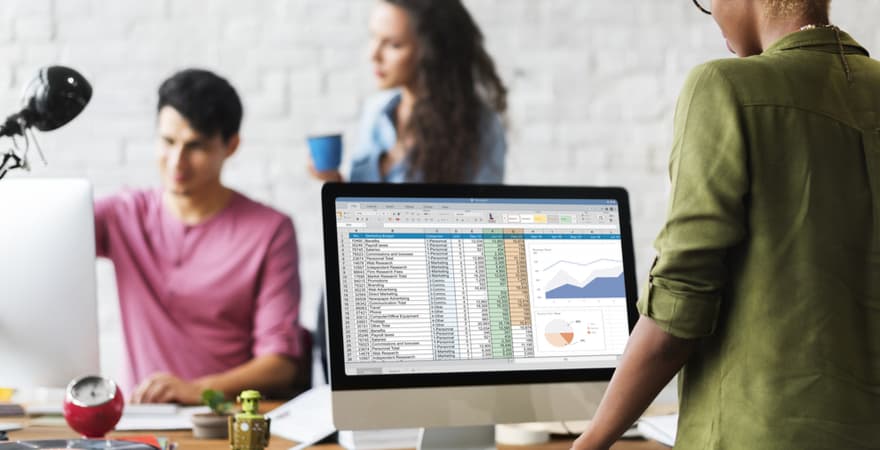 What, then, is the difference between a data analyst vs a business analyst?
A number of differences between data analysts and business analysts can shed light on what makes each unique. 
They work on opposite sides of the IT system
The two professions, business analyst and data analyst, can be said to work on opposite sides of the IT system. This works in the following way: 
A business analyst imagines, designs and implements the IT systems. 
A data analyst interprets meaning from the data that the systems and others collect.
However, as data becomes central to every business decision, the role of the business analyst relies more heavily on data analytics. This means that to become an exceptional business analyst, a candidate should already be an exceptional data analyst.
The difference between the two roles depends on how the organisation itself treats the roles, understands the meaning of data and desires positive change.
Business analysts tend to be collaborative; data analysts tend to work independently
Business analysts and data analysts work in different ways.
Business analysts are more likely to have a collaborative role with other managers and other departments, particularly IT. 
Data analysts are more likely to work on projects independently or answer to a specific manager or executive.
Data fuels data analysts; business analysts require human input
The sources of information for data analysts and business analysts in their daily work are different. For example, consider the following: 
Data will fuel the projects that data analysts carry out.
Problems that business analysts address will likely need a greater amount of human input and feedback.
Professionals in both roles must define the business problem and be the architects of its solution. Both roles must provide the essential ingredients in the recipe for success for whatever challenges the business is facing. 
Most important, both roles are vital to the success of each other. In fact, these professionals can make each other's jobs a lot easier. They may be able to help automate each other's tasks. They could possibly provide unique and unexpected points of view on an issue or be able to identify different ways to come up with specific information required to solve a problem.
Moreover, both roles require exceptional communication skills in order to seek and provide vital business information before, during and after a project.
A business analyst will have greater interaction with people, and a data analyst will require a stronger understanding of matters that relate to data science.
Data analyst versus business analyst: Salaries, job outlook and educational requirements
Despite their differences, data analyst and business analyst careers can both be rewarding and well paid. Here is a breakdown of the differences in average salaries, job outlooks and educational requirements: 
Data analyst 
Average salary: According to Talent.com, the median salary for a data analyst in Australia is $102,695 as of February 2022.
Job outlook: According to the Australian government website Job Outlook, the future outlook for data analysts is classified as very strong (the highest possible rating). 
Educational requirements: To work as a data analyst, graduates will need an undergraduate or a master's degree in mathematics, statistics, computer science, information management, finance or economics. 
Business analyst
Average salary: According to Talent.com, the median salary for a business analyst in Australia is $110,052 as of February 2022.
Job outlook: According to the Australian government website Job Outlook, the future outlook for business analysts is classified as very strong (the highest possible rating). 
Educational requirements: To work as a business analyst, graduates will need an undergraduate or a master's degree in business, business administration, analytics, technology or a related field. 
Both roles are crucial and increasingly necessary to the future of business. Both offer opportunities to work on an enormous variety of projects across numerous industries, all around the world.
Learn more about UNSW's Master of Analytics. Get in touch with our Enrolment team on 1300 974 990.