Top three cyber secure countries and how they prepare against cyber attacks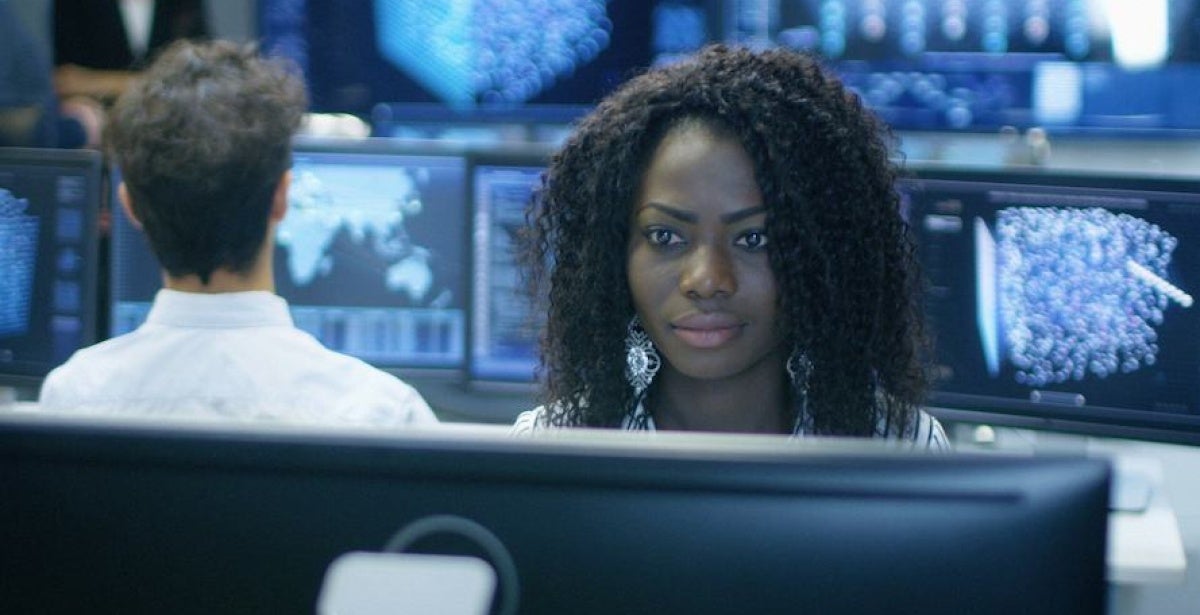 The digital revolution has presented us with many opportunities, personally and professionally. But the unassuming ease with which we now live online comes with its downsides. Individuals, corporations and governments increasingly rely on large-scale cyber security to protect against a growing scope of cybercrimes. Unfortunately for many citizens across the globe, not all nations are equal in their ability to provide it.
As other developed countries lead the way in cyber security, Australia seems to be falling behind, with extortion, data theft and ransomware among our most pressing cyber risks. Fortunately, however, with a skilled workforce, the proficiency of this sector's present protection can be boosted.
We examine which nations rank as the safest in cyber security and what they do to make a difference. Additionally, we look at how closing the cyber-security skills gap in the Australian workforce could be the key to protecting ourselves against these attacks.
The top three cyber-secure nations
For both low- and high-risk countries, cyber security is a critical line of defence. However, certain countries leading the way in cyber-security legislation, commerce, national strategies and critical infrastructure protection. Their access to skilled experts in this sector has undoubtedly aided their development.
Fraud prevention software company Seon pulled data from the Global Cyber Strategies Index and recent cybercrime statistics to determine which countries are leading in this area. According to the cyber security ranking by country, these are the three most secure nations in order of their rankings:
Denmark. Ranking as the most digitally secure country in the world, Denmark scored 8.91.
Germany. With comprehensive laws and regulations, Germany scored 8.76 in Seon's ranking.
United States. The US had strong legislation and low exposure to cyber crimes, earning them third place and a score of 8.72.
Australia takes eighth place on Seon's list — a commendable achievement. However, the recent exposure of issues in our own backyard has highlighted a need for improved cyber-security strategies. Above all, it has spotlighted our need for a skilled workforce to strategise and implement them. Programs like the online Master of Cyber Security at UNSW help address this demand. Combining the flexibility of online learning with world-leading education, the program arms graduates with the skills they need to tackle global cyber challenges and thrive in this ever-changing industry. 
What can we learn from cyber-safe countries?
What lessons can cyber security high-risk countries learn from these leaders? Insight into how these rankings are decided can highlight the critical areas in a nation's approach to cyber security.
The Belfer Center for Science International Affairs at Harvard Kennedy School produces a national Cyber Power Index report that ranks countries based on cyber power. In addition, the report identifies national objectives countries need to develop to improve their cyber-security power. The objectives include foreign intelligence, surveilling and monitoring domestic groups, and strengthening national cyber defences.
Additionally, IT company Comparitech also ranks countries based on their cyber security. They note the number of hacking, malware, crypto mining and phishing attacks, as well as links between social media and cyber security as part of their calculations.
But, of course, defending and strategising against cybercrimes like these requires skilled cyber-security experts. And this skills shortage is an area of concern for Australia now and in the future.
Employers are calling for skilled, qualified professionals, such as those who graduate from the online Master of Cyber Security at UNSW. The program offers specialisations and is designed for working professionals who want to become experts in their field. Students can choose from the Management and Leadership specialisation or Security Engineering specialisation to gain the specialist skills needed within the industry.

The cyber security Australia skills gap
The recent spate of cyber security issues in Australia has highlighted a skills gap in this sector. According to experts, surges in cybercrime will leave our country short of 30,000 cyber-security professionals in the next four years.
The Australia Cyber Security Strategy asserts that this is one of the most critical tools to defend our country against cybercrimes. However, lacking skilled professionals in this shifting strategic environment leaves us vulnerable to attack. Additionally, addressing issues such as a lack of gender diversity in cyber security can prove even more beneficial for the sector. 
The online Master of Cyber Security at UNSW is one way to solve this deficit in Australia. The master's program teaches skills relevant to cyber security's current and future directions, allowing graduates to commence a rewarding career in this thriving sector.
During the master's program, students will undertake units including Cyber Security Ethics, Principles of Security Engineering and Data Security and Privacy. This program has been developed in collaboration with industry experts from UNSW Canberra at the Australian Defence Force Academy (ADFA) and the UNSW School of Computer Science and Engineering  to remain contemporary and relevant in an ever-evolving sector.  
Secure your future for a safer Australia
UNSW Online gives graduates the tools to commence a meaningful career in the fast-growing field of cyber security. Contact our Enrolment Advisors or download a program guide at www.studyonline.unsw.edu.au to learn more about the online Master of Cyber Security at UNSW and the possible specialisations this program can offer.