Why are women underrepresented in management?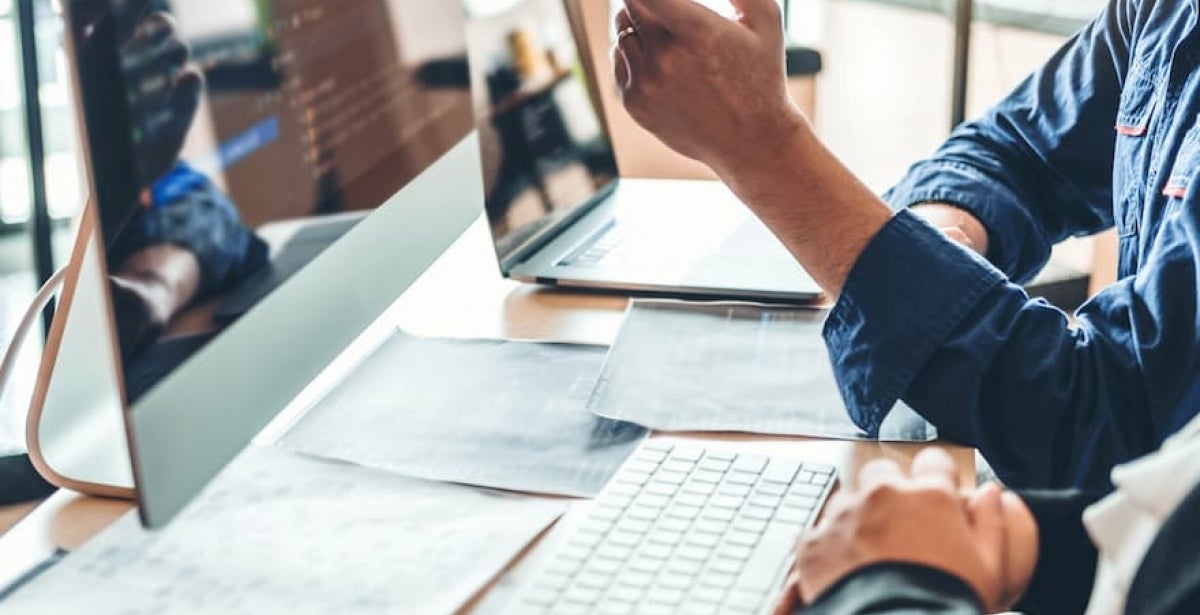 Despite growing recognition that more women in leadership and board positions are critical to running a successful company, women are still underrepresented in management roles.
Only one in three ASX 200 company board directors are women, and men still hold most key leadership roles across all industries.
According to research from the Australian Government's Workplace Gender Equality Agency, women hold just 32.5 per cent of key management positions despite accounting for half (51 per cent) of the employees represented in the 2020-21 WGEA dataset.
Many factors contribute to the underrepresentation of women in management roles. But a key one is that women continue to face significant obstacles and challenges in achieving seniority in their careers.
So, how can we help more women reach leadership positions?
How women are responding to challenge in today's management world
If you're a woman working hard to reach the top of your career, you may face unique challenges that many of your male CEO counterparts don't experience.
Here are four challenges women in leadership often face and ways to respond.
Workplace inequality
Women have made great strides in the workforce over the past few decades, but they continue to face significant inequality in the workplace. This could include earning less than men for the same jobs, being passed up for promotions and leadership positions and holding the potential to experience sexual harassment and discrimination.
While many factors contribute to this inequality, one of the most vital factors is the lack of women in leadership positions. Women are still vastly underrepresented in top management roles, which means they don't have a seat at the table when it comes to affecting change. They are inadvertently left out of setting company policies or making decisions that impact the workplace.
Inequality is best addressed through representation, and to ensure that more women occupy positions of leadership, we must support shifting attitudes towards gender norms. This includes encouraging women to speak openly about their experiences and their ambitions and empowering them to take action. 
The glass ceiling
The glass ceiling describes the invisible barrier women face when trying to advance their careers. It's a term often used to explain why women are underrepresented in management positions and why they earn less than men in the same roles.
According to the latest research, women are now outpacing men when it comes to entering into full-time management roles. Progress such as this can be attributed to powerful shifts in cultural and gender norms. To ensure further progress, employers and employees alike share the responsibility of reforming biased workplace practices and championing changing attitudes towards pay equity.
The gender pay gap
This is a persistent problem worldwide, and the gender pay gap can be traced back to several factors. These factors include the underrepresentation of women in leadership positions, the prevalence of unconscious bias against women and sexual harassment and discrimination in the workplace.
The gender pay gap is measuring the difference between women and men's average earnings. It combines social and economic factors to determine whether a woman's lifetime earning capacity is reduced when compared with men. It's more than just equal pay - cultural change is also needed to close the gender pay gap and make the workforce equal for women.

The gender pay gap isn't the same as two people being paid differently for work of comparable value. That's called unequal pay, and it's illegal. Equal pay means men and women performing the same work or different work of equal or comparable value receive the same pay.
Employers can do their part by auditing and reporting on gender pay gaps and subsequently acting on the findings to ensure greater equity. Employees hold the responsibility of shaping new workplace cultures and challenging the gender norms that have come to underpin the gender pay gap. Women of today have the power to develop supportive networks, mentor younger women and transform the male-dominated culture of salary negotiations.
Implicit bias
Implicit bias describes the unconscious judgments and stereotypes we all hold. They stem from our neurological inability to process every piece of information that we receive at any given moment, information that can range in the millions. Given this quandary, our brains depend on stored experiences and perceptions to make decisions, thus relying on data that can often be misleading. When this happens, the result can lead to discrimination, both in the workplace and in life.
Overcoming our implicit biases will take time, but there are ways to unlearn them. Being in new environments and engaging with diverse groups of people help to evolve our established beliefs and norms. When these experiences and relationships happen organically, we gradually rethink our implicit biases, which, in turn, allows us to develop a greater sense of awareness. This awareness is key to ensuring our continuing growth and acceptance of an ever-changing world.
The importance of equality in management
Women in management roles can add new perspectives, build better relationships, create more positive workplaces and support other women on their own career journeys.
The benefits of more female leaders are many, including:
New perspectives
Women can bring a different perspective to problem-solving, partly because they're traditionally underrepresented in management. From greater levels of innovation and creativity to better decision making, it's clear that teams that consist of diverse perspectives can lead to all kinds of successful outcomes. In fact, research shows that companies with a gender diverse executive team were 25 per cent more likely to have above-average profitability than their respective national industry medians.
Greater collaboration
Women are often more collaborative than their male counterparts. Studies show that they are more likely to care for the collective, acting as team players who step in when they see a gap or ambiguity. This makes them more likely to build a consensus and get buy-in from team members. This can lead to better working relationships and a more positive work environment.
Boosted GDP
A study by the McKinsey Global Institute found that if women were to participate in the workforce to the same extent as men, it could add $28 trillion to the global GDP by 2025. In Australia, this means increasing our GDP by 11% — a significant amount that we could use to improve our economy and society.
Greater support, productivity and profitability
Women tend to be more supportive of other women in the workplace, creating a more positive and productive work culture and a sense of camaraderie. This can help further break down the barriers, such as the glass ceiling.
Not only is creating a more diverse and inclusive workplace the right thing to do, it also makes good business sense. Organisations that tap into women's talent and skills can improve their bottom lines and create a more positive work environment for everyone.
For example, a recent Federal Government report revealed that having more women in leadership positions "increases an organisation's likelihood of outperforming in their sector on three or more key profitability and performance metrics and that having a female CEO leads to a five per cent increase in their market value. On average, this is worth the equivalent of AUD$79.6 million."
Additionally, another study found that teams and organizations led by women are 17 per cent more likely to be confident about having an inclusive culture than organizations led by men.
How the online Master of Management at UNSW can help advance your career and become a contemporary leader
Given the challenges that women continue to face in reaching leadership positions, you may be wondering if the online Master of Management at UNSW is worth it.
The online Master of Management teaches you the most relevant, practical, and contemporary business management skills. As a result, you'll gain more confidence, boost your credibility and increase your employability potential for managerial roles.
In fact, a recent global survey revealed that the majority of women with postgraduate management education (PME) agreed that their PME studies:
prepared them for leadership positions (74 per cent)
offered them opportunities for quicker career advancement (67 per cent)
increased their earning power (79 per cent)
provided them with greater job security (67 per cent)
increased their employability (88 per cent)
developed their professional network (74 per cent)
The online Master of Management at UNSW provides students with the fundamentals of business, as well as contemporary subjects including Strategies for Disruption, Managing with Digital Technology and Business Analytics. Theory is blended with practical application through highly experiential teaching, business projects and entrepreneurial practices to ensure you graduate with confidence.
You'll be able to learn the key principles of self management and working with others by drawing on insights from management, leadership, organisational behaviour and human resources disciplines.
Being 100 per cent online, the program gives you the flexibility to study at times when you work at your optimum. The Management program has been designed with the busy working professional in mind and offers you a learning environment where you can learn each course in eight-week blocks. This means you can graduate in as little as 2 years so you can leverage the employer demand sooner.
Lead for success 
More women need to be in leadership positions in the organisations we serve – business, government, for-purpose organisations and the community. Not only can this boost collaboration, productivity and profitability; but result in increased innovation and better organisational decision making.
In an increasingly complex business landscape, the benefits of having more women in leadership positions will be critical to creating positive, impactful change in the world.
Fast track your career to lead for success and make a difference in the business world with the online Master of Management at UNSW. Globally recognised. Designed for online. Built for the future.
Get in touch with UNSW Online's Enrolment Advisors to learn more about our online Master of Management degree.